Calabasas Residents Mitch and Juli Richmond launch the Rock Life Campaign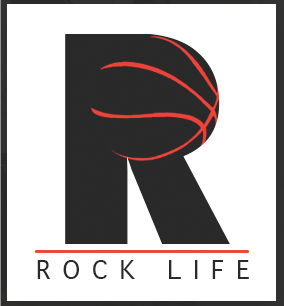 Hang on for a minute...we're trying to find some more stories you might like.
Calabasas resident and former National Basketball Association player and gold medal Olympian Mitch Richmond and wife Juli Richmond recently created the Rock Life Campaign. The program intended to raise awareness of teen suicide, bullying, depression and obesity.  The Richmonds began the program after seeing an increasing amount of teen suicides in the community.  In order to educate local teens about the issues, the couple began their awareness campaign in Calabasas and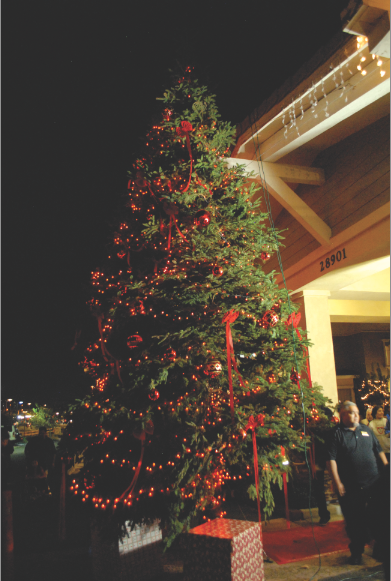 Agoura Hills.
"Realizing that one of my kids knew someone who committed suicide shocked me," said Mitch Richmond.  "I do not want my kids or anyone else to go through something like that."
The Richmonds partnered with self-esteem coach and motivational speaker Valerie Sheppard, a member of the Screen Actor's Guild.  Sheppard educates the students in the program through the promotion of a mentally and physically healthy lifestyle.
Menchies owner Nick Burson has also become a significant contributor to the Rock Life Campaign, assisting the program with creative aspects as well as organization and execution.  Additionally Burson and the campaign partners have created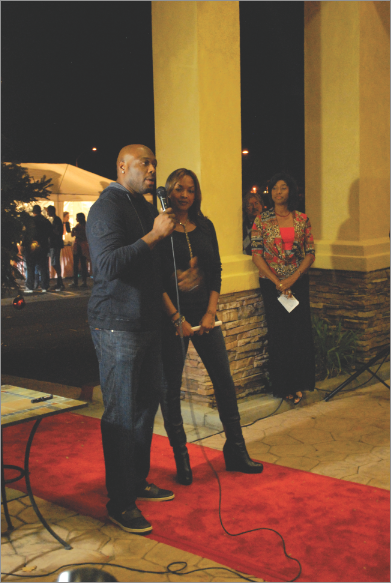 a new flavor at the Menchies of Calabasas for the Rock Life program.  The flavor is intended to spread awareness in the community.  A portion of the profits from its sales will be donated to the campaign.  The Richmonds hope that by spreading awareness of teen suicide they can begin to combat this problem.
The Rock Life Campaign organizes events for children to learn about issues that influence many local teens.  Upcoming events include the "Menchie's Rock Life Flavor Launch" on Jan. 12 and the "Rock Life Program Launch" on Jan. 26.  These events will be held at the Calabasas and Agoura Community Centers to introduce the campaign to the community.
Mitch Richmond was motivated to give kids an outlet where they could share problems they may not feel comfortable sharing with their parents.  His campaign also reaches out to parents to help provide the necessary skills to gain open communication.
Local teens are encouraged to participate in "entertainment therapy," a process in which celebrities, comedians and athletes discuss different teenage struggles and how to maintain a positive outlook.  The program also hosts "Happy to be Me", an interactive process run by Valerie Sheppard in which teens walk down a red carpet and step up to a podium to publicly express their emotions and views.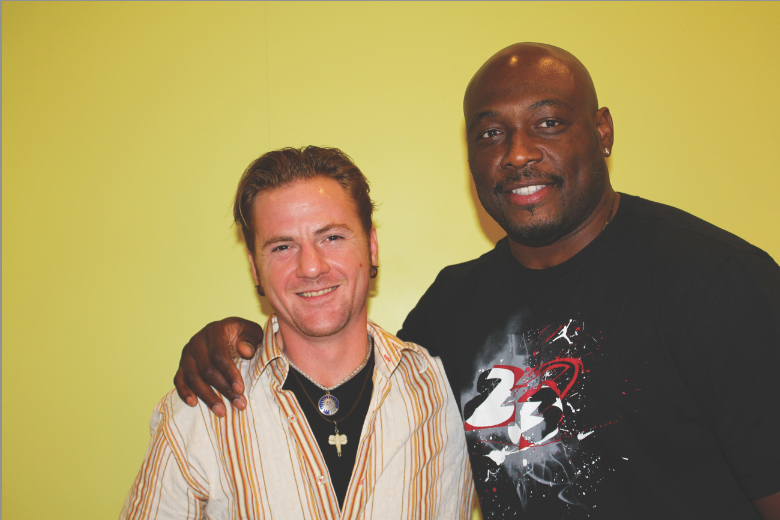 "Sometimes there are kids suffering at school, and we as parents are not aware," said Mitch Richmond.  "We have to keep our eyes open so we can help."
Senior Jerin Richmond, son of the Rock Life Campaign founders, also contributes to the campaign.  The program has provided many opportunities for Jerin to participate in events and fundraisers, during which he discovered his passion for helping members of the Calabasas community.  Jerin hopes to implement key aspects of the program at his college next year and wants to continue to raise awareness among his peers.
"The program has caused me to be more understanding toward teens who are dealing with serious issues," said Jerin.   "It has made me more compassionate, especially toward those who are being bullied."
On Dec. 7, the campaign held a tree lighting event at the Homewood Suites in Agoura Hills to promote its message and spread holiday cheer to families who have been affected by teen suicide.  The event included live music, special guests and
festive caroling.
"This program has opened up my eyes," said Mitch.  "It gave me the opportunity to sit back, listen to my kids and create better relationships with them."
Although the program is primarily designed to benefit the community as a whole, the Richmonds also plan to work with the CHS administration and will introduce specific aspects of the Rock Life Campaign to the school soon.
Photos Courtesy of Rock Life Campaign, Sam Cohen – Photogrpaher, and Lauren Sloan – Photo Editor