CHS club Girl Up works to empower females across the globe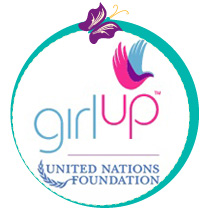 Laura Mishkin - Staff Writer
March 26, 2013
The CHS club, Girl Up, welcomed Girl Up spokeswoman Julie Willig and screened a Girl Up documentary on March 18 during lunch in Mrs. Harris' room, H214. During the presentation, a preview of "Girl Rising," a documentary produced by Girl Up and 10×10 Productions, was shown. The documentary follows nine girls, each from a different third-world country, as they face daily hardships and tribulations. Each girl's story is narrated by an array of actresses including Meryl Streep, Anne Hathaway and Selena Gomez. The full-length screening was shown to CHS students on April 12 in the Performing Arts Education Center.
"Girls at these ages face really unique challenges like HIV and AIDS, premature marriage and lack of education. Girl Up strives to target these challenges that other foundations fail to address," said representative Willig.
Girl Up is a nonprofit organization within the United Nations Foundation. Based on the motto "For girls, by girls," Girl Up is committed to giving American girls the opportunity to raise awareness and funds for United Nations programs that help adolescent girls in developing countries. Girl Up was founded in 2006 after the UN constructed research, which revealed that adolescent girls suffer from a multitude of problems that other organizations were failing to address. Girl Up separates their objectives into three tiers: educating people about their cause and gaining volunteers, supporting UN programs and spreading awareness in the United States government.
Though Girl Up is based in Washington D.C., junior and club president Sophia Skaaden brought the club to CHS after she learned about Girl Up and wanted to get more involved in the cause.
"At CHS, we work to educate and help fundraise the program. We plan fundraisers, play games that related to the Girl Up cause, and discuss issues involving adolescent girls," said Skaaden.
For more information on Girl Up and how to get involved in the campaign, visit girlup.org. Girl Up meetings are held weekly on Wednesdays in Mrs. Harris' room. The club will also be holding a fundraiser on campus in the upcoming month.