Yearbook class approved for visual and performing arts credit for Calif. schools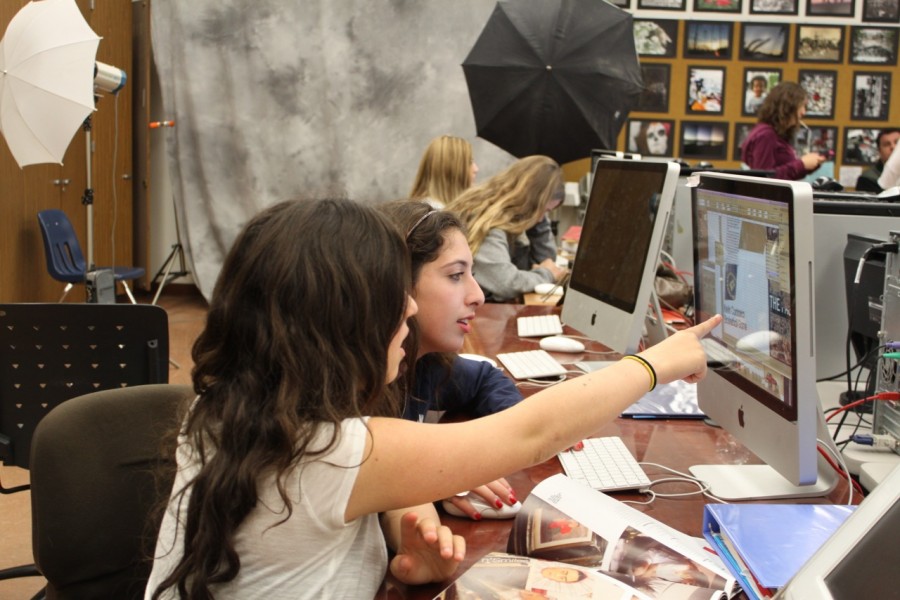 Madison Hatfield - News Editor
April 18, 2013
According to the Las Virgenes Unified School District Curriculum Council (DCC), students will now be able to receive visual and performing arts credits by enrolling in the yearbook class.  Agoura High School yearbook adviser Amy Seror first brought this idea to the council when she wanted her class to meet the University of California requirements for a visual and performing art.
"Yearbook is the perfect way to get involved with school activities, and I think that this new acceptance from the UC schools will allow greater input from a variety of students, benefitting both the yearbook and the student body," said Editor-in-Chief of yearbook senior Gurmehr Brar.
With the new standards, yearbook students will now be required to complete more assignments in addition to creating and editing the yearbook.  Students will participate in various other large projects and assessments to evaluate their artistic abilities.  For instance, they may be asked to demonstrate their skills and creativity by developing brochures or creating slideshows of photos.
"Currently, we have five deadlines to meet throughout the year," said photo editor of yearbook senior Logan Grenley.  "There are times where we are really busy working on our spreads, but there is also a lot of down time. This change can help to create a more productive work environment."
The revised yearbook program will be instituted beginning with the 2013-2014 school year.  Applications for entry to the class will be due in late April and reviewed by current yearbook editors.  Applicants will be notified of decisions sometime in May.