Stop Cancer Run and Walk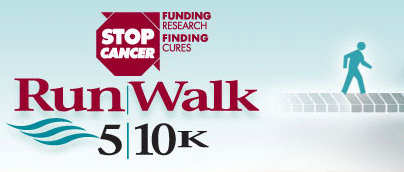 Avery Columbus - Staff Writer
September 17, 2013
On Sept. 22 the Stop Cancer 5K/10K Walk/Run, an annual event where community members help raise money for cancer research, will take place at Woodley Park in Van Nuys.  The money that is raised will help fund research at University of California, Los Angeles' Jonsson Comprehensive Cancer Center, University of Southern California Norris Comprehensive Cancer Center and City of Hope Comprehensive Cancer Center.  There are five different teams participating, including Team Emma.
Team Emma is led by Emma Wood, a nine-year-old girl living in the Woodland Hills area who was diagnosed with Acute Lymphoblastic Leukemia in Aug. of 2011.  In Oct., Wood will undergo her last treatment for Leukemia.
"This is such a great event," said Wood's mother, Jody Wood.  "It is especially great to see all the kids participating and knowing they are doing this for such a great cause.  There was an amazing turnout last year, it would be great to see us meet our goal or surpass it."
Last year Emma had 300 members join her team, and this year her goal is 350 members.  Her team also raised $24,000 for last year's Walk/Run, and their current goal is $25,000.  Participants can register online before Sept. 15 and will receive a Team Emma shirt.  Prospective participants may also register on Sept. 21 from noon until 4 p.m. at Sports Authority in Sherman Oaks.   Late registration will also be accepted on the day of the race starting at 6:30 a.m. at the event.  If participants are unable to attend the run, there are still many other ways to support the team, such as donating money online or cheering for runners at the race.  At the end of the race, runners will receive a medal for participation and a goody bag.  First, second and third place runners will also receive medals in the 5K and 10K races for the nine individual age groups.  Glen Walker from television station KTLA will be the Master of Ceremonies at the event, and there will be live entertainment from Dreamteam Entertainment and Events.  Save the date!