Environmental news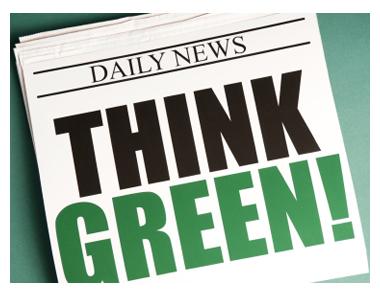 Hang on for a minute...we're trying to find some more stories you might like.
Worldwide, several environmental issues have surfaced. These are only a few of the many problems facing the world today. 
Typhoon Haiyan-Yolanda destroys the Philippines
Super Typhoon Haiyan-Yolanda hit the shore of the Philippine capital Manila on Nov. 8.  The wave, moving at speeds over 195 mph, killed over 10,000 people and injured many more.  Around 500,000 homes were destroyed and all electricity and running water ceased to be available to the country for the first week after the natural disaster.
Generators began providing pockets of energy to the inhabitants of the islands.  Also, small amounts of fresh water are being made available from aircrafts.  Furthermore, Jericho Petilla, Philippine Energy Secretary, has vowed to restore power to the Philippines no later than Dec. 24.
"It's difficult to celebrate Christmas without light," said Petilla in a press conference on Nov. 18 in Leyte in which he promised his resignation if he did not meet his goal.
In an attempt to aid the survivors, the international community has donated over $248 million to restore basic necessities such as food and fresh water to the Philippines.  In addition, the World Bank has offered a $500 million loan to the country to start construction of buildings that can withstand the harsh conditions that continue to plague the islands.  According to USA Today, America has been donating at a rate that may possibly be the third-highest pace ever for over-seas disaster relief donations.  Fillipinos have also rallied together to find more donations from Fillipino citizens such as professional golfer and World Cup winner, K.J. Choi who donated $100,000 toward the restoration of the Philippines.
"I wanted to represent Korea in sharing the sentiment of my fellow countrymen to our friends in the Philippines," said Choi to www.cbssports.com.  "I send my deepest condolences to the people of the Philippines who have lost their families and homes."
With these contributions, as well as other efforts made by organizations such as American Red Cross, Doctors Without Borders and Hands On Manila, the Filipinos hope to restore order to their homeland.
Global warming to impact world
If humans continue to emit an increasing amount of greenhouse gases into the atmosphere, temperatures across the planet will rise drastically in the next 50 years.  Scientists from the University of Hawaii have estimated that the average yearly temperatures in 2047 will be higher than ever before.
"The coldest year in the future will be warmer than the hottest year in the past," said scientist Camilo Mora, a member of the Department of Geography at the University of Hawaii to the New York Times.
If the greenhouse gas emission rates continue to rise, there is expected to be many consequences.  Some of these complications include a rise in sea levels and an increase in vector-borne diseases such as malaria.  A decrease in food production and destruction of ecosystems are other possible issues that may arise.  Jerry Knox, the Reader of Agricultural Water Management in the Environmental Science and Technology Department of Cranfield University, completed a study in 2012 which revealed that, because of climate changes, productivity of all crops will reduce in most places by eight percent by 2050, and in some places up to 40 percent.  This decrease in food productivity will pose a major threat to humanity, especially considering that the Earth's human population is estimated to be at nine billion by this time.
The United Nations Intergovernmental Panel on Climate Change also assumes that in the next 20 years all the ice in the Arctic Ocean will melt.  The melted ice will cause a rise in sea levels.  National Geographic predicts that if sea-levels continue to rise at this current rate by 2100, the water will have risen enough to swamp many American coastal cities.
According to Michael Le Page, Biology Features Editor of New Scientist, if humans do not change their ways and lessen the amount of greenhouse gas emissions immensely, they will not be able to endure the atmosphere of Earth in 2300.