Warner Center begins expanding at the old Rocketdyne facilities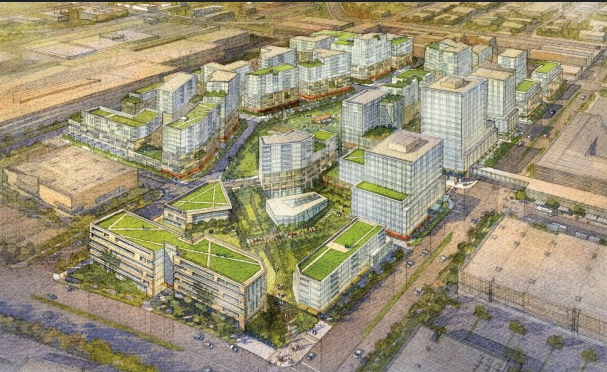 Mabelle Salloum - Staff Writer
May 8, 2014
Recently, Warner Center announced plans for a massive expansion in the San Fernando Valley.  There will be a $3 billion development project on the 47-acre Rocketdyne location which will include a combination of commercial, residential and high-rise buildings.  This project will incorporate more than five million square feet of expansion to the Canoga Park area, inserting a retail and commercial center and include a 5-acre park that will be open to the public 24 hours. The project will include 3.95 million square feet of residential space and 1.1 million square feet of offices.  The high-rise project also will include cultural and public space, an assisted living facility, shops and a 155,000 sq. ft. hotel.
Structure growth is booming in the area, including the $350 million Village at Westfield across the street from Rocketdyne.  Developers have also built a series of new apartment buildings in Canoga Park in recent years.  The rectangular-shaped Rocketdyne site is in between Canoga and Owensmouth Ave. and Vanowen St. and Victory Blvd. United Technologies Corporation, the former owner of Rocketdyne, now owns the site.  Once the development plan is complete and the entitlements are in place, UTC will sell the property to a developer and Aerojet Rocketdyne, an American rocket and missile propulsion manufacturer, will vacate the property by April 1.
"Each of these projects involve a lot of construction jobs and they do create a ripple effect on the local economy," said Robert Kleinhenz, chief economist at the Kyser Center for Economic Research in Los Angeles. The Warner Center plan was approved in October and the main goal was having pedestrian travel, not cars, be the main driving force for future development.  They plan to build a more lively living space for both work and play.  The project's housing, office density and other specs comply with the plan and it will be a green, transit-oriented development because it is being built directly across Canoga Avenue from an Orange Line station.
A blueprint for future development is well on the way and the project's estimated completion is in 2035.