Meet the three top-voted candidates from the California 33rd District congressional primary election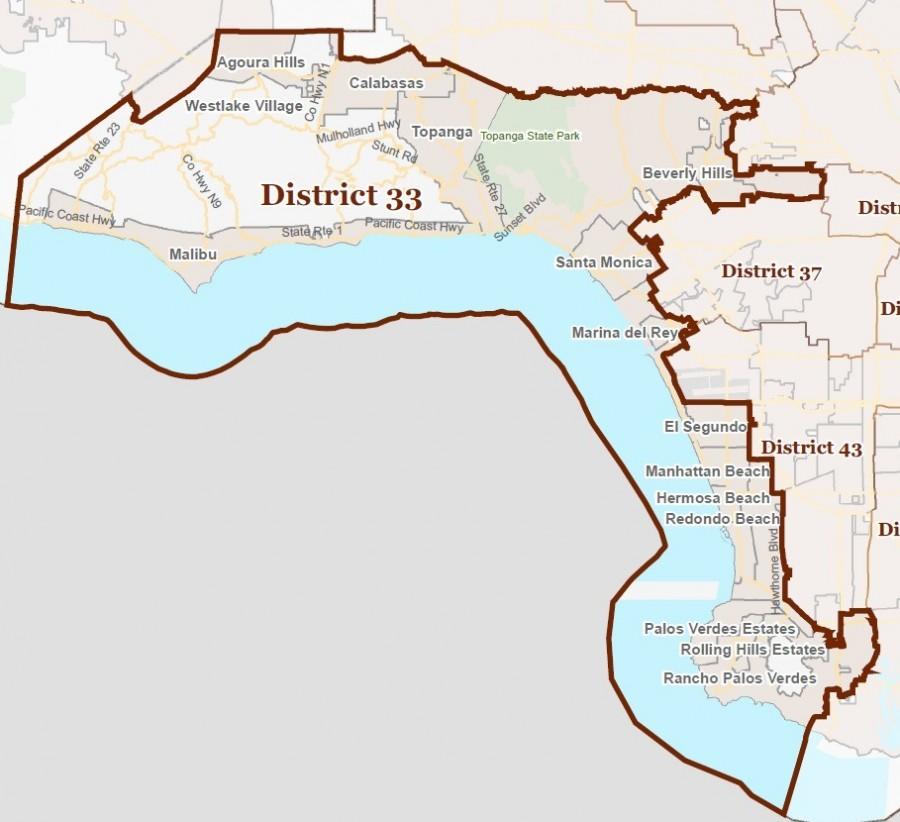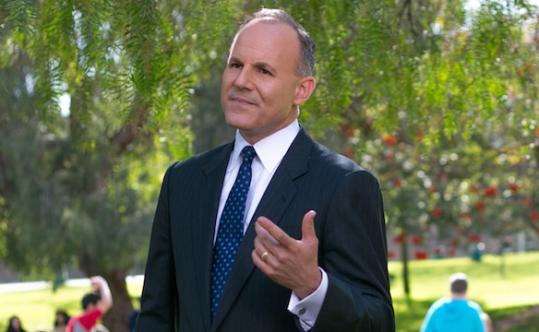 Elan Carr
Elan Carr believes that the path to success starts with taking advantage of opportunities for economic growth within one's community.  To stimulate economic growth, Carr believes that creating a more simple approach to taxation will lead to success in Los Angeles.  Another issue that Carr supports is improving public safety.  Carr wants to keep his and others' families safe in L.A., a city which he believes to be a comfortable and safe environment where people can thrive.  He also supports a policy in which people who immigrate to the United States should receive opportunity to succeed.  To help contribute to this goal, he would like to create a secure guest worker program for foreigners to start their careers in the workforce without taking jobs away from the people who currently live in the area.  As a Deputy District Attorney for L.A. County, he has acquired knowledge that he believes will benefit the 33rd district for years to come.   Based on his past experiences in all his previous political positions, Carr believes that by creating a more affluent economy with more job opportunities available for people seeking work, these changes will help reduce crime rates and problems within the area.  Visit www.elancarrforcongress.com to learn more about his ideas.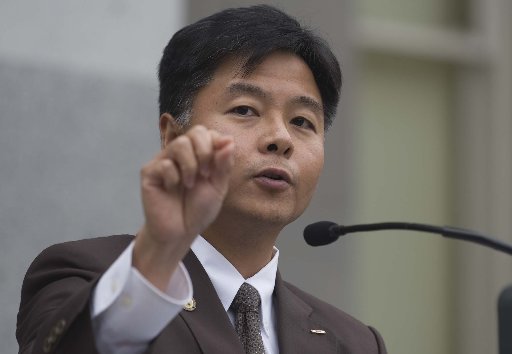 Ted Lieu
Ted Lieu is running to represent Calif.'s 33rd Congressional District.  Lieu is running as the official representative of the Calif. Democratic Party.  He is passionate about funding education, reducing the state deficit and creating jobs.  He strives to give a vote to everyone and has passed laws to help those without voices.  After immigrating to America from Taiwan, Lieu studied at Georgetown University and Stanford University.  He currently holds the position of Lieutenant Colonel in the Air Force Reserves.  His past political career includes representing the 28th Senate District and 53rd Assembly District representative for Calif.  Last year, Lieu fought to ban reparative therapy in the state, making Calif. the first to do so in the nation.  Reparative therapy, or sexual orientation change therapy, was available to minors up until 2012 when the bill was authored by Lieu and signed into law by Governor Jerry Brown. Other legislation he encouraged as Senator of Calif. includes actions against Climate Change, Funeral Protests, Curbing Animal Abuse and Neglect and Insurance Equality for Domestic Partners.  Under Lieu as District Representative, Calif.'s unemployment rate is the lowest in six years and he has created a two billion dollar surplus from a sixty billion dollar deficit.  Los Angeles Mayor Eric Garcetti gave his endorsement to Lieu on May 29.  For more information, visit www.tedlieu.com.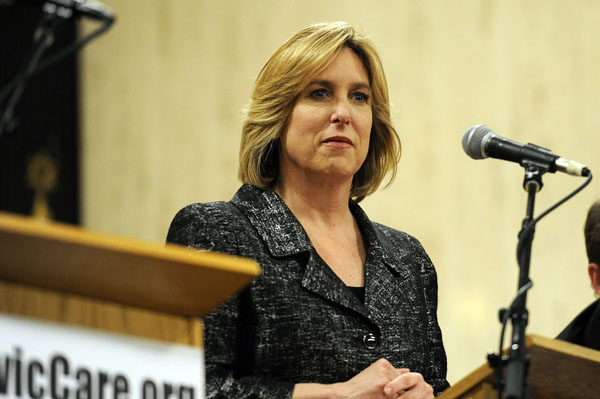 Wendy Greuel
Wendy Greuel focuses her campaign on combating specific issues.  Her main areas of interest, including climate change, education, protecting open space and Israeli rights.  To deal with negative effects involved with climate change, Greuel has constructed a plan to reduce greenhouse emissions as well as create a clean energy future.  Her plan for creating a greener society includes investing in renewable energy sources, encouraging local economics and gaining relief from the current Calif. drought.  For education, Greuel hopes to implement science, technology, engineering and math (STEM) courses in all schools.  The Las Virgenes Unified School District is already working to implement STEAM – STEM including the arts – into its schools.  Greuel's stance pertaining to Israel is that the U.S. and Israel should continue to develop a mutualistic relationship.  To maintain this relationship and boost the U.S.'s economy, she hopes to provide foreign aid to Israel.  To improve transportation in the 33rd district, Greuel hopes to implement the America Fast Forward bond program and wants to increase investments in order to improve Los Angeles' infrastructure.  Greuel also believes in equality for women in the workplace and wants women to receive equal pay as men, which she hopes will be achieved by the Equal Pay Act.  To learn more about Greuel's plans, visit
www.wendygreuel.org
.