The National Wildlife Federation announces support for a proposed wildlife crossing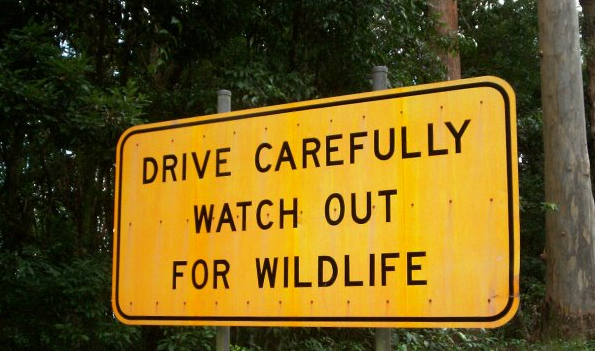 Hang on for a minute...we're trying to find some more stories you might like.
On Sept. 19, the National Wildlife Federation and the Santa Monica Mountain Fund kicked off their collaborative "Save L.A. Cougars" campaign with a public rally near Liberty Canyon Road, demonstrating support for a proposed wildlife crossing at the site. Legislators, officials and students gathered in a joint effort to advocate for the safety and prosperity of the Santa Monica mountain lions.
The proposed wildlife crossing would either pass over or tunnel through the 101 freeway near the Liberty Canyon Road exit. The 101 freeway isolates habitats on both sides of the freeway. The crossing will provide a safe passage for these creatures in their attempts to find food, water and other necessities. As seen by the recent deaths of two mountain lions, the busy freeway is a hazard to wildlife attempting to cross.
The Santa Monica mountain lions, also called cougars, are especially threatened by isolation. They suffer from low genetic diversity due to a limited number of males in the area. This low genetic diversity leads to inbreeding, which causes heart disease and sterility. The mountain lions are also endangered by the occasional ingestion of rat poison found in urban areas. The proposed crossing would connect the mountain lions and other wildlife to mates in the northern Simi Hills.
"I think that a corridor is vital if our mountain lion population is going to remain viable," said Chemistry Honors, Chemistry and AP Environmental Science teacher Dr. Deborah Bennett.
The NWF and the Santa Monica Mountain Fund are joining efforts to raise money. By securing public and private funds, these organizations hope to reach their goals of raising approximately $10 million to $30 million to construct the crossing. The NWF's president and chief executive officer, Collin O'Mara, expressed his hope in gaining strong political and public support for the funding.
"We're trying to re-inspire people to fund conservation projects," said Collin O'Mara to the Los Angeles Times.
P-22, a mountain lion that resides in Griffith Park, brought attention to this need for a wildlife crossing through his trek over two freeways to find his territory. A National Geographic image of the mountain lion in the foreground of the Hollywood sign raised further awareness of the conditions that urban wildlife face.
"Mountain lions are forced to coexist with the humans who have taken over their territory," said junior Guzal Yakubova. "Without the wildlife crossing, the mountain lion numbers are going to further decrease."
Experts are hopeful that the proposed crossing will be beneficial to the mountain lion community. Local officials and scientists are dedicated to breaking ground by 2018 in order to transform this interaction between the wildlife and urban societies.