Independent candidates for the 2016 presidential election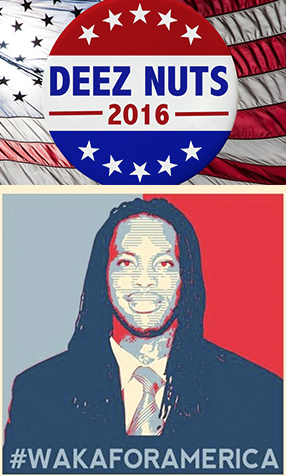 Juaquin Malphurs
"Waka Flocka Flame"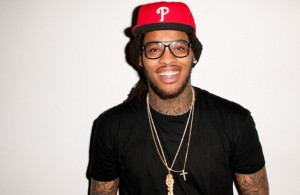 Juaquin James Malphurs, commonly known by his rapper alias Waka Flocka Flame, is running for the 2016 presidential election under an undeclared party. Malphurs announced his candidacy and established his presidential agenda on Apr. 20, National Marijuana Day. According to Rolling Stone Magazine, Malphurs claims that if he was elected president, he plans to legalize marijuana, ban dogs from restaurants, ban people with feet over size 13 from walking in public and teach kids more about reality, skills and lyrics. He also added that he would not be wearing any suits to his meetings due to the discomfort they give him, but will instead wear tank tops and flip-flops. Additionally, Malphurs plans to increase the minimum wage of fast food restaurants.
"All fast food restaurants should pay $15 an hour since In-N-Out Burger is doing it," said Malphurs to the Los Angeles Times.
According to www.hollywoodlife.com, Malphurs wants Rihanna or Miley Cyrus as his running mate. Just like "Deez Nuts," Malphurs will not be able to run for president as he does not meet the age requirement of 35–he is only 28 years-old. In 2016, Malphurs can only run for the House of Representatives as the age limit to hold office is 25. Malphurs seemed to have predicted his future in a tweet from 2012 reading, "I'm dead ass running for president in 2016."
"I think that a possible drug lord and rapper who has been arrested for drug charges in the past would not be fit for president," said senior Benny Goodman. "If Waka Flocka Flame was elected for president, our country would most likely go downhill and there would definitely not be enough order. Waka Flocka would not be able to handle the stress that comes with being president."
Brady Olson
"Deez Nuts"
Brady Olson, better known as "Deez Nuts," is a 15-year-old candidate for the 2016 presidential election. He was originally placed on the ballot in three states, where he polled at eight percent in Iowa, eight percent in Minnesota and nine percent in North Carolina. Technically, Brady must be 35 in order to qualify as a presidential candidate, but Deez Nuts is already on the ballot in 30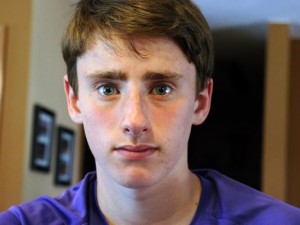 states. According to Olson's Federal Election Commission paperwork, although he has declared himself as independent, he would consider running for the nomination of various different parties.
"I feel that as equal human beings that we should be allowed to choose how to live our lives without being discriminated by one another," said Olson to Columbia Broadcasting System News. "At the same time however, I also understand that people believe that Christian religion outweighs government policy. But America is no longer mainly Christian."
Additionally, Olson supports the Iran Nuclear Deal and believes that all people who are found as illegal immigrants must be deported back to the country they came from and be ineligible for a United States citizenship in the future.
Although running for president, Olson told Time Magazine he would drop out of the election to be Vice President for Bernie Sanders, John Kasich or Gary Johnson. However, Article II of the U.S. Constitution states that his age prohibits him from doing so.
Olson has mainly expressed libertarian views and is endorsed by hip-hop artist War-
ren G. and Ice T. The candidate's reason for running for presidency is a combination of him trying to break the two-party system and being frustrated with the front-runners.
"I do not even know who Deez Nuts is," said senior Holly Ostovar.