Oregon law permits over-the-counter birth control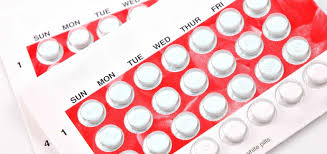 On Jan. 1 2016, Oregon enacted a new law allowing women to obtain over-the-counter birth control pills and hormonal patches. The law guarantees that women over the age of 18 will have access to hormonal birth control with only a pharmacist's consent. Women under the age of 18, however, will still have to pay a visit to the doctor in order to receive the pill. The new law also enables women to be able to retrieve 12 months of birth control all at once instead of the usual monthly pharmacy trips.
Now, the ability to receive birth control pills lies in the hands of the pharmacists, as they are the ones authorized to grant women permission to use the drug. All that is required of patients is to fill out a health questionnaire to acquire oral contraceptives. Although Oregon is the first state to expand access to this contraception, California is also planning to follow this law in 2016. Washington and Colorado state senators have also introduced versions of the law to their state legislatures but have yet to implement them.
"Women have the right to do whatever they want with their bodies," said senior Andrew Isaac. "I am very glad Oregon has passed this law and I hope other states follow in their progressive footsteps."
Although women no longer need to visit the doctor before obtaining contraceptives, it is important that they continue to visit the gynecologist annually for preventative care. Pharmacists in the states in which these new laws are passed must attend training sessions so they can better understand how to prescribe birth control and how to match their patients with the best options.