Mayor Bozajian changes city name in honor of Kardashians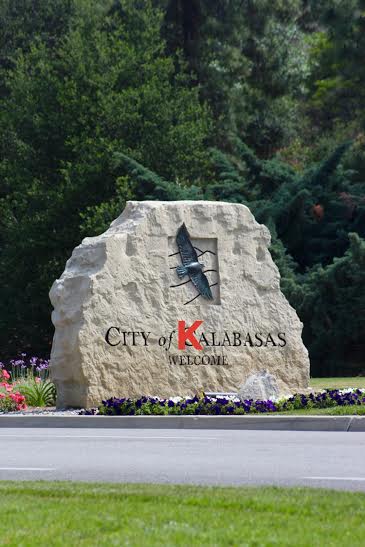 In light of the birth of Kim Kardashian and Kanye West's baby Saint, Calabasas Mayor James R. Bozajian has decided to officially change the spelling of the city to Kalabasas. Titled the KTA (Kardashian Takeover Act), this bill's purpose is to increase the Kardashian influence in the city, otherwise known as Kar-
dashianization.
"I am so excited the city has finally allowed us to takeover," said Kris Jenner. "It only took City Council five years to realize we are the only relevant people here."
Local Kalabasas eatery Health Nut has already taken action to promote the royal family. The restaurant has added a television that constantly plays a slideshow filled with pictures of Kardashians eating their salads. There is also a cardboard cutout of Kim displayed at the front of the restaurant.
"The renaming is the perfect change for Kalabasas," said junior Matt Hand. "Not only are the Kardashians taking over our city, but Kim's husband Kanye will soon take over the country when he becomes president in 2020."
Tourists will now be able to pose in front of the newly constructed "Welcome to Kalabasas" monument on Parkway Kalabasas. In addition, all of the steel statues near the pond at The Kommons have been replaced with sculptures of Kris, Kim, Khloe and Kourtney. Sunlife plans to add a new paleo bowl named The Kaveman and Pick Up Stix has already concocted a new recipe for Kashew Khicken.
"The name makeover has brought tremendous success to the city," said California Gov. Jerry Brown. "I am even considering renaming the state to Kalifornia."
After the family gains control of the state, they plan to convince Obama to consider "The United States of Kimerica." The Kardashians have also been negotiating with religious figureheads to push their agenda of Kristianity. The revamped religion would no longer attend to the Holy Bible, but the book of Kim's selfies for spiritual guidance.