Girls Build LA revitalizes the city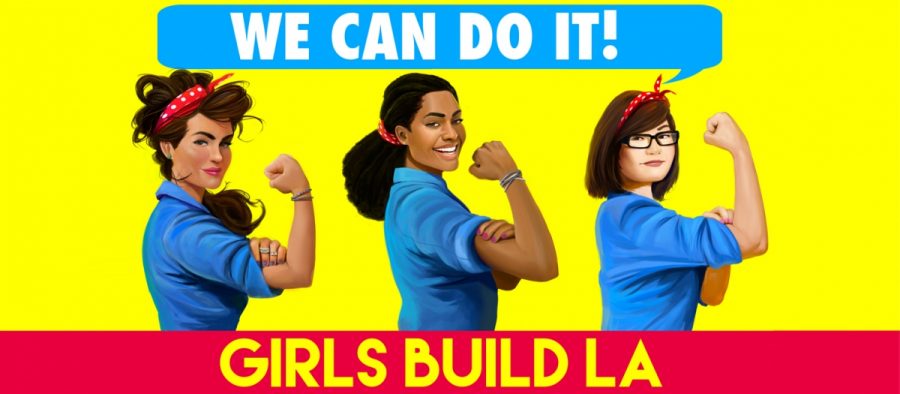 While high school can be a turbulent time for many, it can also be time for students to discover their passions. Girls Build LA is an organization that takes female students who show interest in science, technology, engineering and math (STEM) subjects and gives them tools to help their community.
Despite the fact that American's science and engineering sectors are trying to diversify their workforce, according to the National Science Board's annual indicative report, women make up half of America's college-educated citizens, but only make up around 28 percent of science and engineering faculties. This percentage is even lower for women of color. Girls Build LA aims to raise up and support girls in STEM subjects by helping them interact and problem-solve within their community.
"In LA County, 30 percent of all girls live in poverty, and in the Los Angeles Unified School District, the second largest in the country, 80 percent of all students do. In addition to economic barriers, young women are dealing with violence in their neighborhoods, crime, gangs, even sexual exploitation," said the Girls Build LA official website. "No one is better equipped to identify the underlying causes of these problems than the young women who face them every day."
The organization, which was only started two years ago, also holds several events throughout the year to help promote equality and opportunity to young women all around Southern Calif. Just recently, the group worked with Aldis Hodge, an African-American actor who plays a role in the recent movie Hidden Figures, about women of color making scientific discoveries at NASA. Hodge helped set up a viewing party of this film for thousands of of girls in LA. Currently, Girls Build LA is hosting a competition that offers $50,000 in scholarship money to the team that makes the best documentary about solving the problems in their community. All of the girls competing are passionate about their communities and hope to provide as much help in fixing problems that arise in their social circles.
"I don't want to be someone who will grow up and forget what they left from," said student Iris Portillo. "I want to be able to come back to that and give them what they gave me."
Girls Build LA opens many doors for young women of all backgrounds while simultaneously helping shape communities in a positive manner. Despite the fact that the organization is relatively new, they are making waves in the world of STEM for students and hopefully the future of STEM careers as a whole.