Hacker releases user data from politically charged dating app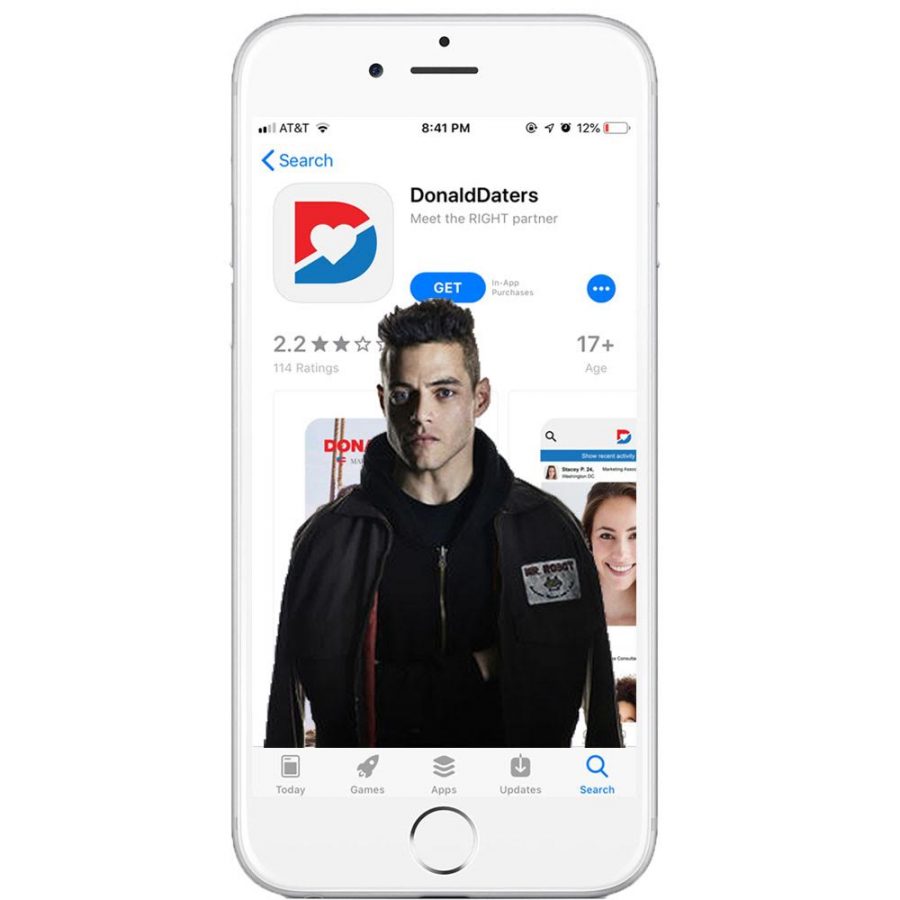 Oliver Litner- Staff Writer, Nadia Grauman- Creative Director
December 13, 2018
A short while after the release of Donald Daters, a new dating app promising to "Make America Date Again," a hacker uncovered a collection of data including members' names, private messages and access tokens.
According to CEO Emily Morton, she created the app because she believes the prevalence of political tensions in America today can destroy a first date rather than provide conversation and insight. The app was designed to help Trump supports meet people with similar political values.
"Trump supporters face extreme hostility wherever they go," CEO Emily Moreno wrote in a memo to users on the donalddaters.com website.
Baptiste Robert, the hacker responsible for uncovering all the users' data, is a security researcher from France who goes by the alias "Elliot Alderson" on platforms such as Twitter and Medium. This name is a tribute to the hacking television show "Mr. Robot" starring Rami Malek, according to a stream of tweets from Robert to the show's creator, Sam Esmail. In Robert's article on Medium.com, he explained that after examining the app thoroughly, he found that the Donald Daters database is easily accessible by the general public. He published a subset of user profile pictures to Twitter in order to prove the implications of his findings, and he was also able to read the messages of several members through their own personal access tokens.
"I'm a nice hacker, but adding this small line 'myRef.setValue("")' would have erased their entire database," said Robert via Twitter. "Hi @FoxNews and @realDonaldTrump supporters, you should not use this app. In 5 minutes, I managed to get: the list of all the people registered, including their names, photos, personal messages and tokens to steal their session."
This invasion of privacy has major consequences in that members attempting to escape hostility directed toward Trump supporters are now publicly affiliated with Trump. Though the hacker was investigating the app without a political agenda, the leak of private information can potentially allow radical liberals to attack their adversaries.
"We have taken swift and decisive action to remedy the mistake and make all possible efforts to prevent this from happening again," said Moreno, according to TechCrunch.