U.S. government must send a special "Envoy to the Congo"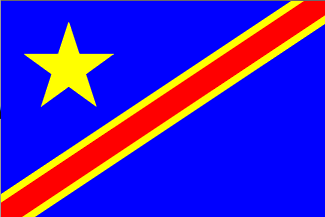 Hang on for a minute...we're trying to find some more stories you might like.
As March turns into April and the winter weather melts away, students are beginning to study for AP exams, shop for the perfect bikini to wear to Cabo during spring break and plan their graduation parties.  While I enjoy spring fever as much as the next teenager, April is also a monumental time for myself and millions of others around the world.  Several non-profit organizations have declared April "Genocide Awareness Month".
Today, many Americans are unaware of a tragic ongoing genocide.  Several areas of Africa have been experiencing appalling massacres and genocides.  Tyrannical militias have seized power from the legitimate governments through violent tactics such as child abduction, murder and rape.  In November 2011, organizations such as Jewish World Watch and Falling Whistles began working to create a Special Envoy for the Congo; however, the U.S. State Department rejected the proposal.  The Special Envoy is necessary as a humanitarian duty, to raise critical funds from international donors that would facilitate fair elections and to pressure the Congolese government to enact electoral reforms.
It is our civil duty as citizens of the free world to call for a Special Envoy to the Congo.  According to the Enough! Project, 45,000 people in the Congo die each month, the majority from hunger and disease resulting from the ongoing violence.  Over one million people have been displaced and 48 women are raped every hour in the Congo alone.
A Special Envoy would also help to ensure that international financial aid to the Congo is properly utilized.  Each year, the U.S. supplies the Congo with $990 million of foreign aid.  However, these funds flow straight into the hands of corrupt government leaders who waste the money on tools of terror and ignore the needs of civilians.  If the Special Envoy was implemented, American foreign aid leaders would have the authority to ensure that these funds were put to the best possible use.  Rehabilitation centers, career centers for women and public schools could be established in a short amount of time.  I believe that the Special Envoy could drastically improve the lives of the Congolese people without requiring the U.S. to increase the funding it is already providing.
The Special Envoy to the Congo would also prompt the implementation of critically needed electoral reforms.  For instance, the Envoy representatives would help to ensure that legislation to prevent child trafficking, such the Dodd-Frank Act and the Lord's Resistance Army Disarmament bill, would be enforced.  The UN Global Initiative to Fight Human Trafficking estimated the amount of global annual profits made from the exploitation of trafficked forced labor to be $31.6 billion.  The State Department's failure to implement the Envoy predictably resulted in elections in the Congo that were neither free nor democratic.  The Congolese government will remain unable to effectively control this violence without aid from U.S. forces to draft and enforce legislation.
The U.S. government must also provide aid to other areas of the unstable Great Lakes region of Africa.  An envoy must immediately be sent to Sudan to provide hostages of a dictatorial government with necessary supplies.  Recent satellite images shows that the government of Sudan, led by Omar al Bashir, is preparing to launch a full-scale aerial and ground assault against hundreds of thousands of Nuba civilians in the region.  Moreover, evacuation routes are currently blocked by the Sudanese army, placing these civilians at an even greater risk. A Special Envoy is necessary to provide these Sudanese citizens with food, water and medical supplies.
Although many students may feel that they can do little to affect genocide and human rights issues, there are many local efforts to address the ongoing crisis in Africa.  Jewish World Watch will be hosting its annual Walk to End Genocide on May 20.  Students can also participate in a movement initiated by the Falling Whistles organization to directly encourage the White House to provide international aid.  Students can call (202) 456-1111 and urge the president to accelerate decisions and related actions regarding the protection of Nuba, Blue Nile and Darfuri populations from air attacks and initiate a cross-border emergency aid program.
It is hard enough for me to read these statistics without bursting into tears, but it is even harder knowing these staggering human disasters are going unnoticed.  Although I am just one 17-year-old girl, I feel that it is my obligation to do something for the innocent victims of genocide.  Regardless of how old one is or where one lives, each individual who publicly decries this situation is helping to pressure Congress to end this tragedy.