CHS stops labeling individuals with iconic stereotypes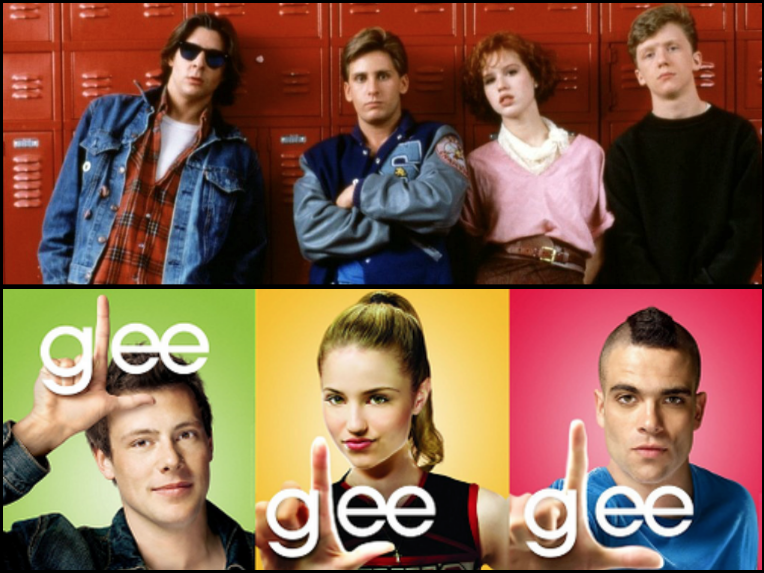 Jessica Smith - Editor-in-Chief
December 18, 2013
Back when Cory Monteith charmed every American girl's heart on the television hit Glee, I remember thinking that high school life at McKinely High, a place segregated by cliques, was unrealistic and ridiculous. At CHS, groups of friends and people involved in different activities coexist and accept each other and do not welcome discrimination.  Furthermore, our school has integrated modern ideas into the traditional high school image.
While my friends and I disprove the belief that a food chain, with jocks at the top and show choir kids at the bottom, exists in high school, we realize that many schools still function this way.  Acquaintances of mine have described their midwestern high school experiences as very similar to the hierarchy shown in Glee and The Breakfast Club.  Meanwhile, at CHS, students and teachers alike are able to appreciate musicians, jocks and top students for their many talents and efforts.
"I feel fortunate to attend CHS because it is a welcoming community," said junior Julie Esmond.  "Everyone has so many opportunities to get involved and socialize with a lot of groups."
The groups of friends that do exist intermingle and form alternate groups within the student body.  These groups may consist of friends from elementary school, friends from classes and study groups, friends from extracurricular activities and friends from countless other connections on campus.  The 80s style cliques that do not associate with one other are definitely not apparent.
We are lucky to study in an environment where throwing a slushy in someone's face would be unbelievably rude, unlike in Glee where this is a typical occurrence.  Additionally, the vast majority of the student body does not welcome those who are discriminative and racist.
Above all, I stood with the entire student population when we proudly broke the status quo of our annual homecoming game.  The student body cheered with joy and school spirit as we crowned two Homecoming Queens for the first time.  This couple deserved this title and I felt more proud to be a CHS student than ever before.  These are the types of modern events that should become just as normal as the traditional high school happenings.
As a school with students and administrators who push for anti-bullying assemblies, applause an openly gay couple and strive to create an accepting, peaceful campus, CHS is the ideal progressive high school.  Our school truly stands out and has progressed beyond the persistent racism and clique-oriented ways of the majority of high schools in the nation.