Apple Watch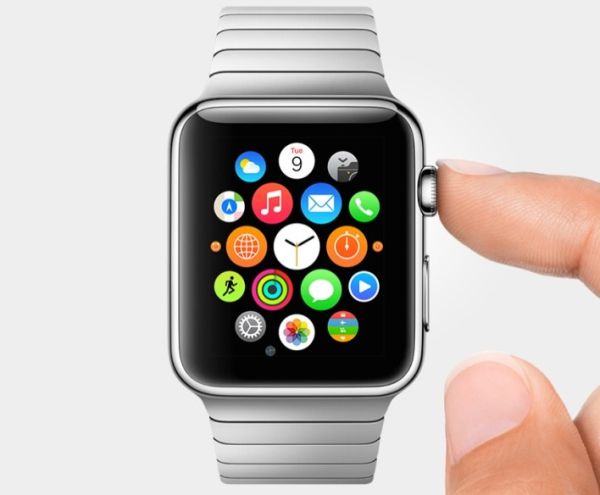 Hang on for a minute...we're trying to find some more stories you might like.
Apple has been persistent with releasing new devices almost every year. Their new releases have always been a new iPhone or new computer or iPad/iPod, but this year it is the brand new and inventive Apple Watch. This watch is an IOS 8-friendly watch that is compatible with your iPhone. Apple claims they will have an early 2015 release date. The price will range from likely $349-$379.
The Apple Watch can retrieve Facebook updates, messages, and also has some apps and Siri. These features eliminate the hassle of having to check an iPhone every 10 minutes. Some apps that are supposedly seen in this watch are Health, Calendar, Weather, Mail and Photos. Here is a deal breaker for all athletes out there; this smart watch combines with Nike FuelBand SE and other unannounced fitness apps which is a must have for active people.
The final design has a very modern yet classy look. Its screen is a rectangle shape with one knob and a button. There are two different sizes in their height: 38mm (1.5in) and 42mm (1.65in). The screen is stainless steel and aluminum but beyond the "Apple Watch" there is the "Apple Watch Sport" which throws in 18-Karat yellow or rose gold to spice it up. This will definitely look fantastic with the brand new iPhone 6. Another fantastic feature is the changeable bands for the watch, which gives the customers lots of variety for whatever color they are in the mood for.
2015 will be coming around the corner very soon and hopefully this watch will be the new big hit. To find out more information in the future check out Apples website for recent updates and announcements.