Sports announcer Ron Fleishman: CHS's "Icing on the cake"
For the past six years, Ron Fleishman has been the public address announcer for all Calabasas High School home football and basketball games. Fleishman's voice has become an asset to make all of Calabasas's home games fun and exciting. His knowledge of the players and the visitors have enhanced the game experience for the past six years as he has been a dedicated volunteer for Calabasas athletics and has announced some of the most exciting moments in Coyote basketball and football history.  Fleishman always had an interest in sports broadcasting, his career began fifteen years ago when his son, Jake, started playing Little League Baseball. After years of announcing for the Little League All-Star games, Fleishman followed his children  and started announcing at  Calabasas High School. When the Varsity football announcer for CHS left, Fleishman was asked to take over. Fleishman eventually expanded his announcing role to the basketball games and was lucky enough to announce as he watched his son Jake play for the team.
"Selfishly, my favorite moment in CHS sports was on Senior Day when my son Jake started playing on the Varsity basketball team because I knew how hard he had worked to get to that moment," said Fleishman.
Fleishman did not follow the traditional path leading to become a sports announcer, although he did have some experience doing voice-overs. He uses these tools to help him prepare for upcoming games and finding the correct voice that keeps the audience engaged.
"I learned by listening to other PA announcers and emulating, not copying them, but developing my own style," said Fleishman. "It is just like studying for a test. You need to do a little bit each day until the end. My test is at the time of the game."
Fleishman begins "studying" the Tuesday before the game, learning the CHS and opposing team's rosters. He reaches out to the athletic director and also researches on the website Maxpreps.com to ensure he has the most updated team rosters. Leading up to gameday, Fleishman practices announcing the names to ensure he pronounces them correctly during the game. He also spends time researching the teams, highlighting the names that he knows will make a lot of the plays. 
During game time, Fleishman focuses on informing the crowd with basic information. In football, he recounts who made a touchdown, who made a tackle, who made a pass and for basketball, he states who made a basket and how many fouls the players and teams have. Fleishman stresses the importance of listening and paying attention and sometimes he utilizes the help of spotters to help him capture all of the details.
When asked how the game has evolved over the years, Fleishman explains how the rules have changed and are now better designed for scoring. In the past, typical football scores would be 10 to 7, while nowadays 28 to 25 is a more realistic final game score. The combination of better athletes and new regulations creates a more exciting game.
The advice that Fleishman would give students who are interested in pursuing a career in sports broadcasting is to listen as much as possible to different types of announcers in different sports. Fleishman stresses the importance of learning how to communicate through journalism and public speaking classes. He also believes it is critical to gain experience through internships in television and radio in order to learn the ins and out of speaking on microphones. 
Fleishman believes that his role is to keep he audience informed with the least amount of words in order to be most effective. For him, the game is the entertainment and he is just the "frosting on the cake."
Donate to Calabasas Courier Online
Your donation will support the student journalists of Calabasas High School. Your contribution will allow us to purchase equipment and cover our annual website hosting costs.
About the Contributors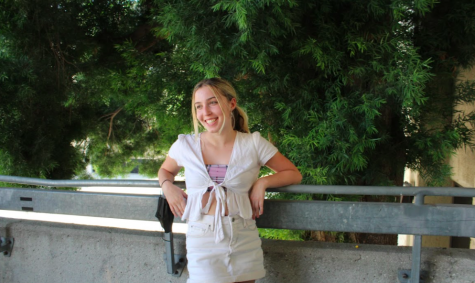 Jordyn Feenberg, Digital Editor
Hi, my name is Jordyn and this is my third year on The Calabasas Courier.  I am so excited and honored to be the Digital Editor. As a sophomore, I was...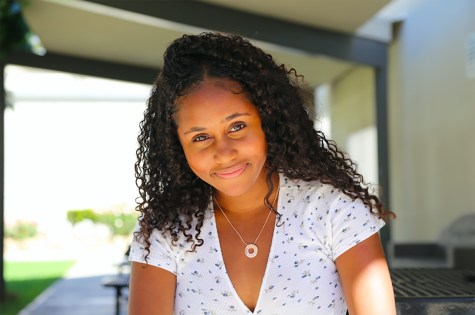 Payton Blanks, Staff Member
Hey guys, my name is Payton Blanks and I am a senior. I am one of your Staff Writers. I am so excited to be apart of the Calabasas Courier this year. Along...