How to have the perfect Valentine's Day
Valentine's Day is a great time of year to spoil one's significant other and appreciate the value that they add to their life. It can also be a very stressful day, where everything must be perfect in order to truly show the depth within one's relationship. Even though this day can feel overwhelming, there are easy ways to have the perfect Valentine's Day.
To begin, one should always plan ahead. If he or she wants to surprise their significant other with an activity, plan it in advance. This can ease stress and let the focus be on spending time together.
"Definitely plan ahead on Valentine's Day," said senior Eloise Estrada. "Make restaurant reservations a good amount of time before the day itself and coordinate surprises so that they go accordingly."
Similarly, it is truly the small gestures that count. Couples do not need to go overboard with flowers, balloons and stuffed animals. Selfless actions as simple as listening intently, paying compliments or writing a sweet card. If one does give a gift to their significant other, make sure to really take into account what they love. It can be as simple as their favorite scented candle or their favorite kind of chocolate. As long as one picks out the gift themselves and puts thought into it, he or she is sure to love it.
"You should definitely shower your partner with affection," said junior Brandt Fields. "But it does not have to be material objects that show how much you care for them."
Lastly, the true point of Valentine's Day is to spend time with one's significant other. Whether you are going out for dinner or watching a movie at home, the time spent together is really all that matters. Couples should try not to look at their phones and just live in the moment.
"Even though the day can be stressful, try not to put so much weight on it," said senior Ilyssa Glick. "Just make it simple and enjoy one's significant other's presence."
Fun dates can be as simple as going to a picnic in the park, a movie or a beach in Malibu to watch the sunset. Couples can also try something new and creative such as: going roller skating, trying a new restaurant out of their comfort zone or spending the day exploring a nearby city, like Oxnard or Santa Monica. Partners should know what both are willing to do in order to set the tone for the day.
Valentine's Day is a wonderful day to remind the people in their lives that they love them. As long as couples spend the day doing things they like and enjoy each other's company, everything will go perfectly.
Donate to Calabasas Courier Online
Your donation will support the student journalists of Calabasas High School. Your contribution will allow us to purchase equipment and cover our annual website hosting costs.
About the Contributors
Madi Esmailbeigi, Features Editor
My name is Madi and I am a senior at CHS and the features section editor for the Courier. This is my second year on the paper and I am excited to feature...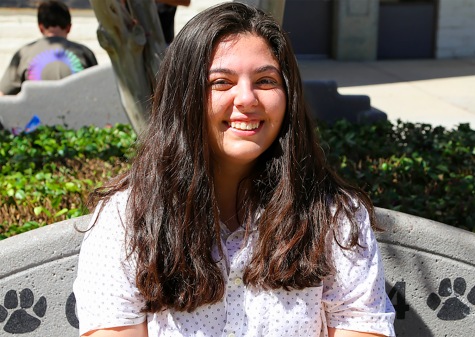 Ella Freeman, Creative Director and Photo Editor
Hello! My name is Ella and I am the Creative Director and Photo Editor for the 2019-2020 paper. I am currently a senior at CHS and plan to study Film Production...