CHS implements new Social Justice elective
Calabasas High School is offering a new Social Justice elective to students. The class looks into a variety of social justice issues and provides an opportunity for students to learn about and discuss subjects that shape modern society.
The course educates students on the history of social justice issues and incorporates that information into current day circumstances. Since the class discusses such serious topics, the elective is only available for juniors and seniors.
"[The class] takes a deeper look at some of the things traditional history classes don't always have the time to go into that level of detail on," said Adam Weinstein, CHS's Social Justice and U.S. History teacher. "It also has this focus on what it means to be involved in social justice, and we spend a lot of time looking at the perspectives and ideas of [these issues]."
Recently, students have been studying Native American history and how the past has influenced the daily lives of Native Americans today. With a new perspective on social history, students have applied their greater understanding to the Calabasas community.
"As the Student Board Representative, [the school and I] are talking about a lot of things that students face, and I think that it's good information for me to help try to make the school better," said senior Willow Gaven. 
In addition to applying new knowledge to school, students are also implementing these ideas, particularly the concept of implicit bias, in their own personal lives. Weinstein's curriculum implements topics that are relevant to real-world issues. 
"We learned about implicit bias and internalized things you don't quite notice," said Wes Malmont, a student in Social Justice. "For example, people talk about performative activism, but it's a lot easier to notice [this bias] once you're taught that just because you say you support something, you actually have to do something about it." 
Inspired by the recent events of 2020, mostly including riots and protests, Weinstein's major goals are to raise awareness regarding social issues and encourage students to get involved in their communities to advocate for change. As an elective, Social Justice is targeted towards students who are truly passionate about social issues and want to make a difference in society. 
"If you look around at things that are going around in the country in the past several years, we've had a lot of incidents that people need to talk about but don't always talk about," said Weinstein. "I really felt like it was important for students to have an outlet to discuss those things in a place where they can ask questions and learn about it."
As social justice issues have become more prevalent in today's society, they have also become more controversial. The Social Justice class offers a forum for these issues to be rationally reviewed and discussed by students.
"When people talk about these things in mainstream society or out in public, a lot of times they refuse to have conversations about it, and there's a lot of fighting and misunderstanding," said Weinstein. "So part of what you will get in this class is the opportunity to look at those kinds of things." 
The Social Justice course gives students the opportunity to learn about the problems of modern society and provides them with a way to make a difference in their own communities. 
Donate to Calabasas Courier Online
Your donation will support the student journalists of Calabasas High School. Your contribution will allow us to purchase equipment and cover our annual website hosting costs.
About the Contributors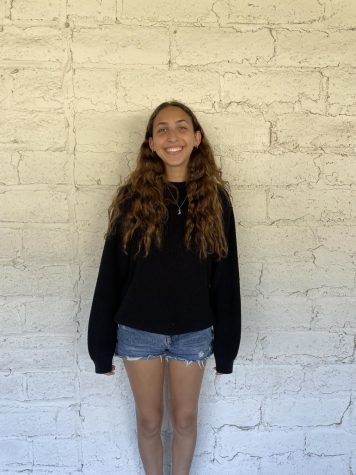 Isabelle Demian, Assistant News Editor
Hey! My name is Isabelle Demian and I am the Assistant News Editor for the Courier this year. Writing is a passion of mine and is something I want to pursue...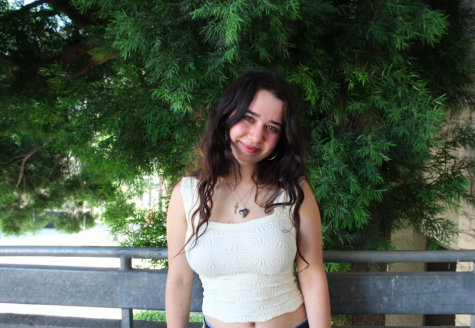 Sophia Schall, Creative Director
Hi my name is Sophia Schall and I am your creative director for this year! I have a passion for anything creative but focus mainly on photography. Outside...