CHS seniors' guide to choosing classes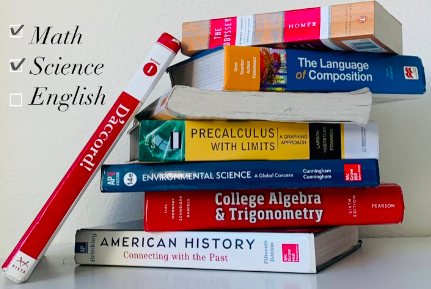 As CHS students begin to pick their schedules for next year, many struggle to find the right balance between rigor and enjoyment. Through a series of interviews with CHS seniors, students offered advice about their favorite and most useful classes. 
AP Seminar is one of the three parts in the AP Capstone program. However, it can also be taken alone as an elective. Most nights, students will have little homework, but they will be responsible for staying on top of long term projects. This class is also Advanced Placement, so students who pass the AP final with a score of three or higher will receive AP credit.  Bobby Buyalous, a senior who is committed to University of Chicago, has taken AP Seminar this year and highly encourages other students to take it as well.
  "One of my favorite classes was probably AP Seminar because I feel like I really got to do work that I enjoyed on topics that I chose," said Buyalos. "[Students] will spend a few weeks writing a paper, sometimes on a topic that [they] choose. Also, it is a smaller class size so it is more of a community, so I made a lot of really close friends in that class."
AP Research is another course needed for AP Capstone and another CHS favorite.  This course is open to juniors and seniors to further the skills they acquired in AP Seminar. Students spend the year working on an academic paper of 4000 to 5000 words that will be completed before the end of the year, along with an oral presentation. The course requires students to synthesize information, access sources and analyze data in order to answer a research question, thus preparing students for the research they will conduct in college. 
"I really liked AP Research because I got to pick my own topic to research, and the skills I learned were really helpful with college applications," said senior Olivia Haber. 
Another student favorite is Journalism, which students can take in any grade.. There are no prerequisites, and students can take the course for multiple years, giving them the opportunity to participate in the production of the school newspaper. Journalism is tailored to students who are interested in reporting and like to write about their interests.
Students can take AP Government, where they will dive into the nature of politics, as seniors. AP Government not only examines today's political climate, but also how it has evolved over the past 200 years. Students will also spend time preparing for the AP final exam in the class in order to score a three or higher for AP credit. 
"I really like AP [Government] because I love learning about history in a unique way, and I find all the topics very interesting," said senior Adam Roseman. "[The class also] keeps me updated on what's happening in the world." 
ASB is another elective that allows students to exercise active leadership on campus and organize school events. Whether it be pep rallies, school dances or announcements, ASB covers all things campus. This class can be taken by students at any grade level, but requires campaigning and/or interviews in order to get into the class.
"ASB is my favorite class because I'm able to make a positive impact on campus," said Carlie Weiss, ASB Campus Entertainment Officer. 
  "Challenge yourself, because you can probably do more than you think you can. If you're still unsure if you should take a class or not, talk directly to the teacher who teaches that class. Talking to the teachers themselves gives you a lot more insight"  said Buyalous.
Donate to Calabasas Courier Online
Your donation will support the student journalists of Calabasas High School. Your contribution will allow us to purchase equipment and cover our annual website hosting costs.
About the Contributor
Isabella Epperson, Campus Editor
Hi, my name is Bella Epperson and I am excited to be the Campus Editor this year! This is my second year in journalism and writing/storytelling is something...