Audition anxiety: An inside look
Following auditions and callbacks for CHS's fall play, Harvey, The Courier took a closer look at the audition process to gain insight on how students cope with the very natural stresses involved.
 Auditioning in front of an audience can be intimidating. When feeling overwhelmed by the pressure, junior Stevie Steinman, a member of the CHS theater program, likes to see a familiar face.  
"Having the confidence to go up on stage and perform in front of people, I think a lot of that can come from the comfort of having friends there with you or perhaps a teacher that you know, somebody that you know in the room so you feel more comfortable performing," said Steinman.
Despite differences in preparation depending on the production, the process does get easier with time and experience. Kolette Tetlow, who is in her third year in the theater program and has been involved in multiple productions, reflects that auditions have become a lot less difficult. 
"The more comfortable you are with the routine, the easier it gets," said Tetlow. "[The more productions you are in], the less stress you have when going into an audition." 
As much as experience does benefit a performer, it is not necessary to have a great audition. Every actor and actress must audition for the first time at some point, and there are plenty of ways to deal with audition anxiety.  
"Get your friends, sit them down and do your audition for them," Tetlow said. "Just doing it out loud, and convincing yourself you don't sound silly, is like the most important thing."
Channeling confidence is essential in handling audition stress. Sophomore Noah Grismer believes in the importance of staying positive and self-assured. 
  "[I aim for] enough confidence to get me through, but not over-confidence because if I'm overconfident, I sometimes bomb the audition," said Grismer. "I just kind of let myself know that 99% of [auditioning] is rejection, and you just have to do what you can. Try your best, and hope for the best." 
Being able to prepare goes a long way in reducing nerves, making the organization of the CHS theater program very accommodating.
"You always know exactly what's going on and when," said Tetlow. "[This is helpful to students who] like to be really prepared when [going] into an audition, which means [knowing] in advance that it's going to happen." 
The next round of CHS auditions will be for this year's spring musical, Singing in the Rain.
Donate to Calabasas Courier Online
Your donation will support the student journalists of Calabasas High School. Your contribution will allow us to purchase equipment and cover our annual website hosting costs.
About the Contributor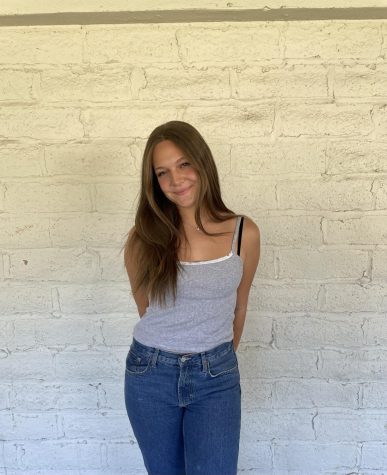 Devon Espar '23, Staff Writer
Hi everyone! My name is Devon Espar, and I am overjoyed to be a part of the Journalism staff. I am a sophomore and this is my first year in Journalism....