BSU frustrated with Melton firing and lack of Black representation
The CHS Black Student Union (BSU) has, in recent months, begun to express its growing dissatisfaction with what it sees as a lack of support and representation on campus, particularly in the wake of the firing of one of its key on-campus supporters.
On Thursday, March 2, administration terminated Destiny Melton from her position as campus supervisor. Melton served as a second advisor to BSU, alongside Dr. Deborah Bennett and occasionally Coach Eric Bell. Many Black students at CHS went to Melton for help and support because, as a Black woman, she was someone they could connect to. 
"She understood our struggles and what we are trying to fight for and what we stood for, and she was like a co-teacher," said BSU board member Simone Henderson. "She gave us insight because we are still young and don't know very much, and she has years of experience." 
The Courier reached out to Melton, who was not available for comment.
The CHS Black Student Union released the first public report of Melton's firing via its Instagram account. The post itself was written by senior and BSU Vice President Phoenix Hill and gained just over five hundred likes. 
Melton will continue to serve as the head girls' basketball coach. There has been no information released as to the reason for Melton's termination. According to Principal Amy Aviv, at the time of the termination, Melton was still in a standard probationary period, during which a person's employment status is considered at will. In the state of California, all teachers, administrators and staff are "at will" employees until the end of their probationary period. During that period, an employee may be terminated for any reason or no reason at all. 
"In education, we are not at will employees," said Aviv. "We are a union and have contracts. It is harder to fire someone [after their probationary period] because there is a union, a set of rights and a due process to go through to get there, and it can take years. [Melton] was [still in the] probationary period and therefore wasn't a good fit."
 Recently, Aviv met with BSU to address concerns for representation on campus. According to Henderson, Principal Aviv communicated to BSU that she is striving to increase Black representation among the staff. Aviv confirmed that this is one of her goals.  
"We are personally looking for more mirrors," said Aviv. "That's what I told the students. Coach Bell, who is a basketball coach here, we are trying to see how to get him on as a teaching staff, like an actual staff member, not just a substitute." 
BSU was also under the impression that there were reports of Melton being too close to Black students and believed this contributed to Melton's termination.
Aviv said that she never received reports of complaints that Melton was too close to any students of any color.
According to Henderson, Melton attempted to attend as many BSU meetings as possible while in the position of campus supervisor, although this was difficult as she at times could not leave her post. When Melton was able to attend meetings, she shared personal insight and provided event ideas. Now, according to senior BSU member Kaylon Miller, that isn't possible.
"[S]he can't attend meetings anymore, because she is no longer an aide on campus, […]  and right now [the advisor] is Dr. Bennett," said Miller. "She is okay, but there are a lot of things she doesn't know. And now Coach Destiny isn't there, so there really isn't anyone to teach us." 
Although Melton will not be on campus during school hours, she is allowed to attend any school functions or meetings, according to Aviv.
BSU's frustration was exacerbated by the appearance of new campus supervisor Joshua Glen, who began work the Monday after Spring Break. Some in the organization felt that the school simply hired one Black employee to replace another.
"We feel it makes us feel disposable and that they can just replace us after firing one, because they just hired a new Black person, and they're not adding new people," said Henderson. "They're just replacing." 
While administration understands the timing of Glen's hiring made things look as though he was replacing Melton, they note that in actuality, Glen was hired two months prior.
"[H]e was actually hired a long time before, but for whatever reason, the human resources department at the district office took a long time to process him," said Aviv. "It was not intended to be that way. I know they said we swapped out one for another [but] it's not at all [that]. It was just bad timing."
In addition to the termination, BSU has felt an overall lack of staff support in its efforts to host events, including movie nights during Black History Month and a recent bake sale at the Calabasas Farmers Market.
"We as a community try to promote ourselves, and [staff] didn't show up," said Miller.
Part of Aviv's promise to BSU was to make the school a more welcoming place for students of color.
"So far, twice this year we have had professional development with the staff with what is called pejorative language," said Aviv. "And we didn't limit it to just Black students, but that was the focus […] We have had conversations that we don't have enough mirrors on campus in terms of staff. The majority of the staff look like me." 
Going forward, BSU hopes for greater representation and support at CHS.
"I think administration needs to keep to their word," said Henderson. "They're going one step forward and five steps back." 
Aviv agrees that the student body is changing and the school needs to be cognizant of such change.
"I come from a different district where there is more diversity within staff and students," said Aviv. "And so I do see that Calabasas has a growing diverse student population. Maybe it wasn't that way five years ago, but it is growing, and we need to do things to support that."
Note: This story has been updated as of June 5 to reflect factual accuracy.
Donate to Calabasas Courier Online
Your donation will support the student journalists of Calabasas High School. Your contribution will allow us to purchase equipment and cover our annual website hosting costs.
About the Contributor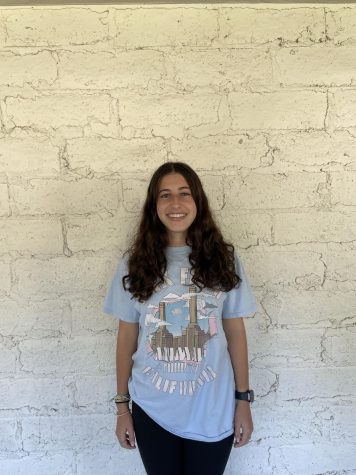 Hannah Sarnoff, Sports Editor
Hello, my name is Hannah Sarnoff, and I am super excited to be the Sports Editor this year! This is my second year writing for the Courier. I have always...