Senior Katie Romanovich organizes Imagine Fest, a music and arts festival located in your backyard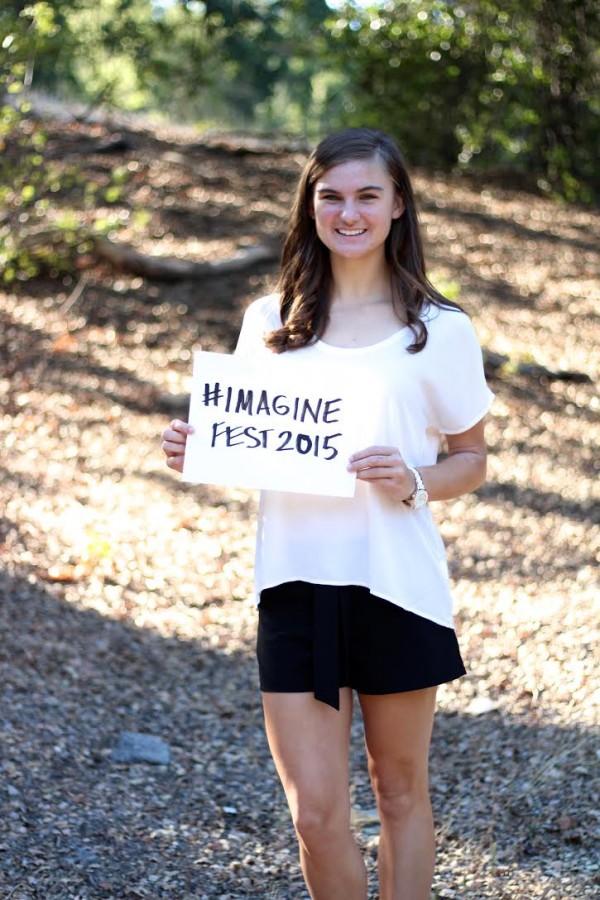 When she is not leading student activities as president of CHS Peer Support or working hard on the volleyball court, senior Katie Romanovich is contributing towards the community in any way she can. Her newest endeavor on Saturday, Sept. 26 is the Imagine Yoga and Music Festival. The festival will include yoga classes, live music, and various artisans and entrepreneurs selling a variety of bohemian themed items and accessories. 100 percent of the proceeds from Imagine Yoga and Music Festival are going to benefit a charity dedicated to rescuing and rehabilitating child victims of sex trafficking and slavery, both in the United States and abroad.  
Romanovich was inspired to get involved in the preparation of Imagine Festival after Natalie Backman asked for her help. Backman is a yoga instructor who works with many CHS clubs and organizations. Romanovich is currently working with the Youth Leaders Council in an attempt to raise awareness throughout the community for the event.
"I'm going to all the city governments – Malibu, Agoura, Calabasas and all the surrounding areas – spreading the word and gaining their support, so that they know this event is happening," said Romanovich. "The goal is for it to be a community event and to bring everyone together for an amazing cause."
The organization receiving all proceeds is Unlikely Heroes, a program dedicated to helping children across the globe who have become victims of sex trafficking. The money will help young children who are deemed as "high risk" for sex trafficking receiving protection and restoration.
"As Unlikely Heroes is a fairly new organization, I hope that what we achieve at Imagine Festival will contribute to their goals and help them gain attention as an up and coming organization," said Romanovich.
In order to raise money for the event, Romanovich and those involved have been reaching out to sponsors and companies, asking them to contribute and donate to Unlikely Heroes. Many vendors and various companies have been inspired by Romanovich's passion for the cause and are excited to sell their products, which will also go towards the cause. Products available at the event will include candles, jewelry and other bohemian themed accessories.
"Doing this for a cause that affects people our age in high school is so important," said Romanovich. "I hope people will gain awareness from the event so that we spread it even further, but still have fun while doing it."
Live music at the event will include local bands such as Givers & Takers, SOL, We the Ones, Ariana Tibi and more. Additionally, there will be many yoga flows and classes led by local instructors available to enjoy during the event. Romanovich claims that she is most excited for the organization, Unlikely Heroes, to see everyone coming together to support their cause through Imagine. Romanovich's strong work ethic and determination throughout all her achievements guarantee the fact that this event will be one not to miss. Support Romanovich and Unlikely Heroes at the Imagine Yoga and Music Festival Sept. 26 from 12 p.m. to 5 p.m. at Peter Strauss Ranch in Agoura Hills.