Popular, local eateries owned by CHS families

Hang on for a minute...we're trying to find some more stories you might like.
Jordyn Leib: The Six
Calabasas residents can agree that the popular restaurant The Six never disappoints. Delectable food, excellent service, and an astounding atmosphere make this dining joint the place to be. But for junior Jordyn Leib, this restaurant means more than just amazing food; her family owns and operates the restaurant, providing her with business experience, great times, and most importantly, an irreplaceable family bond.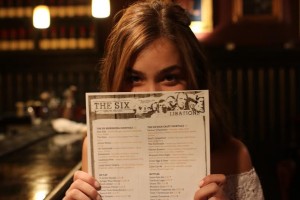 Leib's family has owned The Six since it first came to Calabasas in January of 2014. The western-style Gastropub is a favorite amoung locals. Leib loves being involved in the family business and would not trade the bonds she and her family make through the restaurant for anything in the world. The entire staff is a team, and everyone is necessary to successfully create the signature ambiance of the The Six as well as the delicious food.
"I love walking in and knowing all of the employees," said Leib. "They are like a second family."
The inspiration and strong bonds in Leib's family come from their love of delicious food and making people happy. Leib herself promotes The Six's name and spreads the word of the mouth-watering pizzas, salads, burgers, and fries served fresh everyday. Leib's favorite item on the menu is the fried Mac and Cheese balls dipped in tangy ranch dressing. The cheesiness and satisfying crunch make this an irresistible appetizer.
Eric Jayamantri: Sweet XO
Lovers of sweet treats, gummies, chocolate or creamy frozen yogurt will adore Agoura's greatest candy store, Sweet XO. Since its launch in 2013, the family of sophomore Eric Jayamantri has owned Sweet XO and has catered to the city's biggest sugar addicts. Infinite combinations of homemade candies make Sweet XO a unique sugar experience that is sure to bring out the kid in everyone.
The entire store is lined front to back with an endless array of candy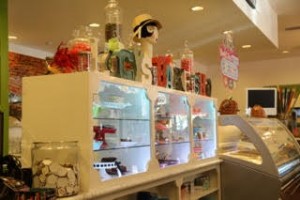 and has a little something for people of all ages. A separate room off the side is situated with large white ottomans and couches on which customers can enjoy their treats away from the hustle and bustle of hungry sugar lovers. Jayamantri occasionally works at the store when his parents need help, but enjoys being involved with the family buissness.
"We get to spend more time together," said Jayamantri. "It is like sharing a hobby."
Jayamntri elaborates that although owning a restaurant might seem to be very stressful, he has only benefitted from the experience and loves sharing it with his friends.
With rows upon rows of candy and merchandise, one would be surprised to learn that one of the best items at Sweet XO is actually their frozen yogurt. Unique flavors such as cereal and milk and a seemingly endless topping bar prove that the frozen yogurt is the real highlight of the trip. The variety of candies, frozen yogurt, cupcakes and baked goods make Sweet XO the best place to be when craving a fun atmosphere, excellent service and sugar.