CHS seniors share their experiences with coming out and finding themselves
Hang on for a minute...we're trying to find some more stories you might like.
Ilana Degann
Many people feel the need to repress thoughts that they do not want to believe are true, which is why senior Ilana Degann found herself restraining many thoughts as she was growing up. Realizing she was bisexual was never something she wanted to admit, but after 17 years, Degann decided that lying to herself was not the right option.
Like many closeted people, Degann chose to restrain her gynandrous thoughts. It was not until the very beginning of the 2015-2016 school year that Degann fully accepted the fact that she was bisexual. Fortunately, Degann's friends and family were all supportive of her decision to come out, although her parents were a bit perplexed with the concept when she told them.
"My parents were confused by the concept of bisexuality at first," said Degann. "But they were willing to learn."
Part of the reason Degann initially did not feel comfortable telling others about her bisexuality was because she did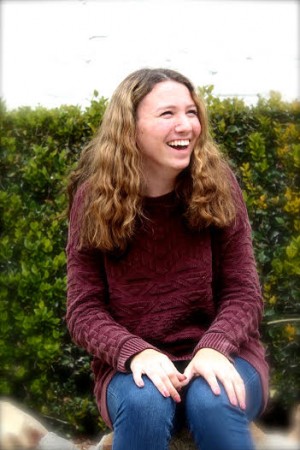 not want to be viewed differently. Many negative and false stereotypes are often given to bisexual people. Some people believe that bisexual people are greedy and indecisive because they are attracted to more than one gender. Another common thing Degann hears about bisexuals is the belief that they should just "make up their minds" about being gay or straight, which she admits is disturbing. Degann tries to disregard these judgmental thoughts.
"People just assume a person's sexuality based on their current or most recent partner," said Degann. "Whether I am dating a girl or a boy, I am still bisexual."
Degann confesses that she sometimes feels judged by others. While her friends and family are very supportive and accepting of Degann's lifestyle, some people do not feel the same way. Degann recounted an instance over winter break when she visited Disneyland with her girlfriend and felt extremely judged by other people.
"We would get dirty looks just for holding hands or putting our arms around each other," said Degann.
Although Degann sometimes feels victimized and singled out, she does believe that the world has become more accepting of gay and bisexual people over the years. However, she knows that the world still has a long way to go to reach full acceptance. Degann feels asthough everyone should keep an open mind and treat others how they would like to be treated.
"I do not understand why humans feel the need to protest gay people because they think being gay is a sin," said Degann. "Other people being gay does not affect them, so even if they have a negative opinion, they do not need to voice it."
Many young closeted people are very afraid to come out, but Degann wants them to know that there is nothing of which to be scared. She attests that CHS is a very accepting environment and hopes to share her message with the student body.
"A person will feel so much better after they come out and they do not have to come out to the people they do not want to tell," said Degann. "If one feels like there is no one they can talk to, there are tons of hotlines or online places to go so they can work up the courage. It will almost never be as bad as a person thinks it will be."
Jared Men
Feelings of confusion are very typical for most teens growing up. Senior Jared Menschel made this realization after discovering he was gay at the age of thirteen. Thanks to the support from his friends and family, Menschel has to come to terms with his sexuality and accepts himself for who he is.
Menschel first realized that he was gay the summer before eighth grade when he visited Italy on vacation. After going out to dinner with his family one night, an extremely attractive Italian waiter sparked his first feelings of homosexuality. Although it was not very difficult for eighth-grade Menschel to accept that he was gay, he struggled to accept that he was sexually disenchanted by women.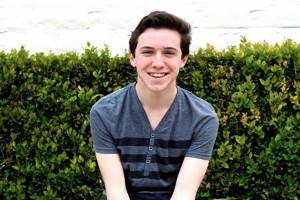 Menschel recalls October 13, 2012 as the first day he came out to anyone. He told his friend, senior Katie Kaiser, who was supportive about his confession.
"Katie was a bit surprised at first but overall she was very easy going and helped me through any rough patches I had with the realization," said Menschel.
Menschel expresses that he did not lose any friends after coming out, but in fact gained many new ones. After opening up about his sexuality, Menschel's personality changed completely.
"I used to be very quiet and sheltered," said Menschel. "Once I came out, I became way more social and extroverted which ultimately led me to make more friends and join theater and Associative Student Body."
Luckily, Menschel does not often feel judged or victimized by his sexuality aside from the fact that he is not legally allowed to donate blood. He believes that the fact that gay men cannot donate blood is an abominable law and that people must be more informed about the AIDS epidemic, including the fact that people of all sexualities can spread the syndrome.
Although Menschel recognizes that the world has become more accepting of gay people over the years, he still thinks there is significant work to be done.
"The day that a same-sex couple can walk into any building in any country or state and get married with no judgment or fear is the day that our job as human beings is near done," said Menschel.
All things considered, Menschel feels much better since coming out and thinks it has benefited him in many ways. Menschel feels a bond with other gay people and feels that they must work together to make sure they are accepted and welcomed by everybody. As for those who may be insecure or afraid to come out, Menschel encourages them to do so anyway.
"It is alright to be scared; we all are. But the world is changing rapidly and becoming more accepting," said Menschel. "Whether or not your family and friends support you, you have a family of brothers and sisters standing beside you every step of the way making sure that you are okay and we would do anything in our power to protect you and serve you the future you deserve. It is okay to be apprehensive, but know that there is an army of people keeping you safe."