Junior Alex Steinhauer combines his passion for art with helping kids in need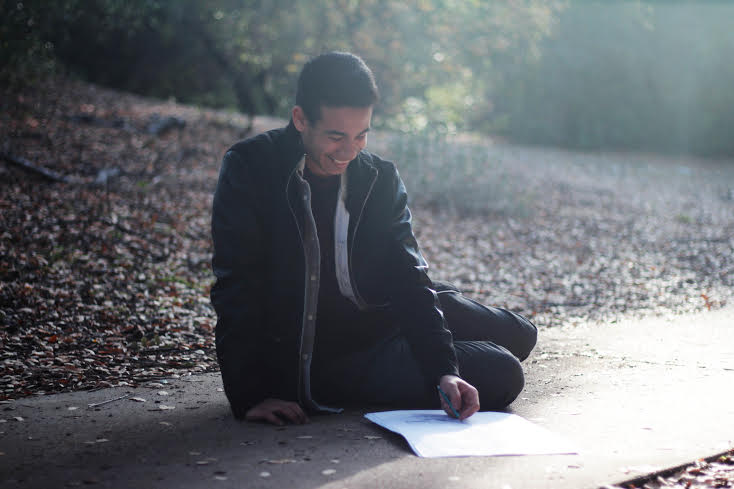 Junior Alex Steinhauer is one of a few students who is lucky enough to be able to combine his passion with community service. Steinhauer developed a love for art and sketching in elementary school when he doodled on his driveway with chalk. The moment his chalk glided across the cement he fell in love with drawing, and knew he wanted take his art career off the sidewalk and into the real world.
Steinhauer was inspired to give back to his community after asking his rabbi how individuals can make a difference, a question that awakened his first ideas of humanitarianism. With the rabbi's help, he came up with the idea to combine his interests in art and creativity to establish his foundation, The Artistic Angels Foundation.
"I am grateful that I have the opportunity to work with adolescents and teach them valuable art skills," said Steinhauer. "Our Foundation is catered toward providing help to the youth who come from low income households."
The foundation has been up and running for about six months and is devoted to helping the youth, regardless of socioeconomic background or lifestyle. He offers his classes through organizations such as the Boys and Girls Club and New Directions for Youth but hopes to secure a permanent workspace in the near future.
"It is known that with time and experience comes growth and knowledge," said Steinhauer. "I am looking forward to learning more and helping as many kids as I can."
Steinhauer's main goal is to teach children about art and about themselves as individuals. Understanding that children struggle with daily hardships, he believes that the Artistic Angels Foundation provides them with an outlet through which they can express themselves freely and have fun while doing so.