Senior Skye Clark turns her childhood dream into reality and starts her career as a fashion designer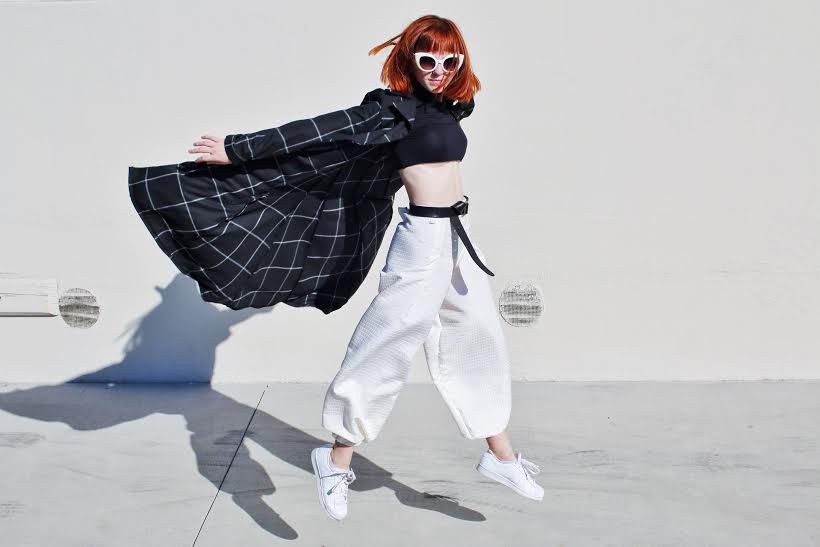 Since she was a young girl, senior Skye Clark has understood the importance of self-expression. From being a kindergarten student running around the playground in fishnet stockings, to being a high school student showing off her own designs in class, she has grown to develop a unique style and charisma. Clark knew she was passionate about fashion at a very young age, when she fell in love with sewing and designing. Even now, she continues to love the thrill of shocking people with her outfits and dreams of one day working in the fashion industry.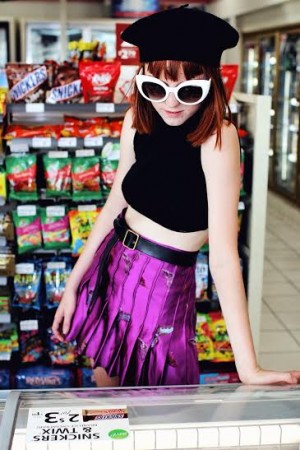 Clark began designing and producing clothing as early as middle school, when she was motivated by the difficulty of finding attire to fit her small frame. Since then, the process has changed very little; she starts with sketching an idea, then drafts a pattern onto muslin material and finally sews the garment, bringing it to reality.
"I feel like I always felt passionate about self expression in regards to art and fashion, so I realized that it was the only thing I wanted to pursue as a career," said Clark.
Inspired by Jane Birkin and David Bowie, Clark aims to emulate the style of a frontman of an art rock band. However,she puts no limitations on her creations, and designs everything from leather jackets to bikinis.
"I became interested in designing because it was and still is exciting to create new things and concepts," said Clark. "To inspire and be inspired."
Clark's desire to design stems solely from her interest in the art, not greed. She does not identify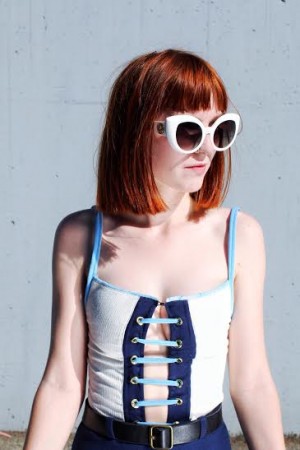 with designers who make their clothes unaffordable to the average person.
Recently, Clark was accepted to Parsons School of Design in New York City. The college is recognized as one of the top fashion schools in the country and boasts incredibly successful alumni such as Alexander Wang and Marc Jacobs.
"New York is the most ethereal place," said Clark. "It is a dream to be able to go to school there."
To up and coming designers, Clark recommends to stay hungry for what they want to achieve, and to constantly design and create new things. Clark aspires to become the creative director of a major fashion magazine. With a position like that, she could utilize her artistic eye and design more than just clothes. Considering her current success at such a young age, it is likely Clark will excel even further in the fashion industry, showing her unique style to the world and breezing by competition-in style, of course.