CHS prepares to debut Legally Blonde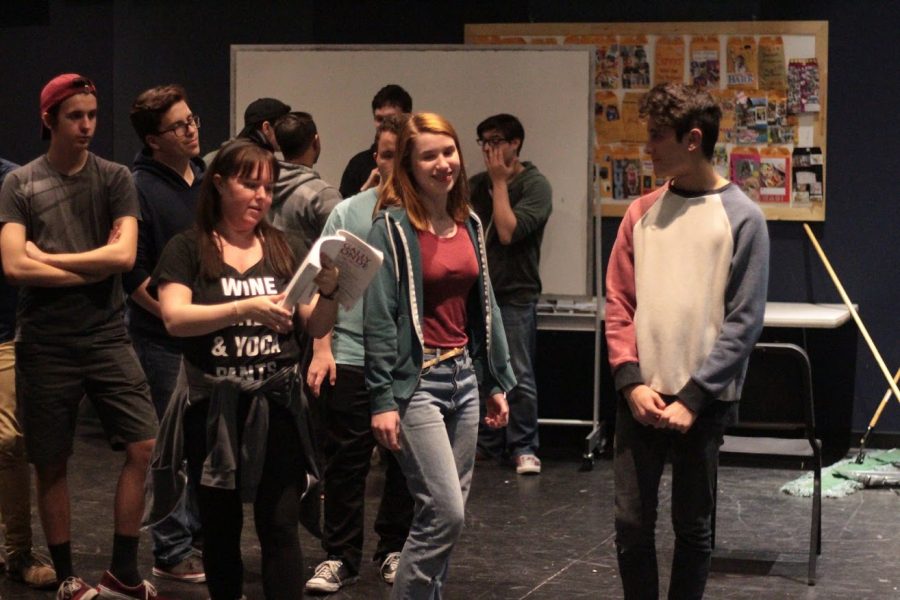 Every year, the CHS theater program puts on a spring musical production for the community to enjoy. This year, the program is putting on the well-known play and movie Legally Blonde, a crowd favorite. The cast has been diligently rehearsing nonstop to ensure that this musical will be the best one that CHS has seen. As the curtains open for each performance, the actors plan to put each audience member in awe.
The show will be performed over several days; therefore, there are two different casts. Junior Sami Staitman and senior Sierra Morgan are the two actresses portraying Elle, and they are both extremely excited to be performing in the show. Elle is known for being a bubbly girl characterized by her love for the color pink and shopping. Elle is the female lead of the musical, and playing her role is an enormous task that Sami and Sierra are looking forward to tackling.
"I love Elle!" said Staitman. "I relate to her in so many ways. "She is so confident and comfortable being who she is and I really admire her for that."
While Elle is the main character of the musical, there are other prominent characters included in the show, including Paulette, Emmett and Warner. Paulette is played by Alli Belinkoff, Emmett is portrayed by Augie Isaac and Warner is depicted by both Noah Davis and Mateo Gonzalez. All of the actors and actresses feel passionately about the characters they are playing and they all put a great deal of work into perfecting how they depict their roles.
Paulette acts as somewhat of a motherly figure towards Elle by giving her advice while also providing an immense amount of comedy at the same time. She is easily one of the most likeable characters in the show.
"Paulette and I are both very loud, quirky people," said sophomore Alli Belinkoff. "We also both have bulldogs!"
Freshman Mateo Gonzales' character, Warner, is Elle's boyfriend in the beginning of the musical, and is also a factor that pushes Elle to attend law school; he represents a level-headed, determined person who Mateo is thrilled to play in the show.
"Warner and I are both confident and determined people," said freshman Mateo Gonzales. "He has his goals set, but also knows how to have a good time. I auditioned for this show because musical theater is my passion. I have been admiring Calabasas High School's theater program from a very young age, and have been waiting to perform on this stage for a very long time."
Many of the performers in the show have routines they do in order to understand the character they are playing better. Often times, these little rituals help the actors and actresses get into the proper mindset, which aids them in perfecting the ambiance of their character. Alli Belinkoff says she shakes her hands to get into the mindset of Paulette. Actress Sierra Morgan likes to create deeper backstories to "get to know" the character on a deeper level.
"People love Legally Blonde because they know it," said Sierra Morgan. "And for me there's nothing more fun than watching one of your favorite movies turned into a musical."
Legally Blonde is a fun, lively show that people of all ages are guaranteed to enjoy, especially due to each cast member's dedication to embodying their characters. The Legally Blonde show dates are from March 28 through April 1, and tickets will be available on the CHS theater website.