Upperclassmen couples offer relationship advice from their personal experience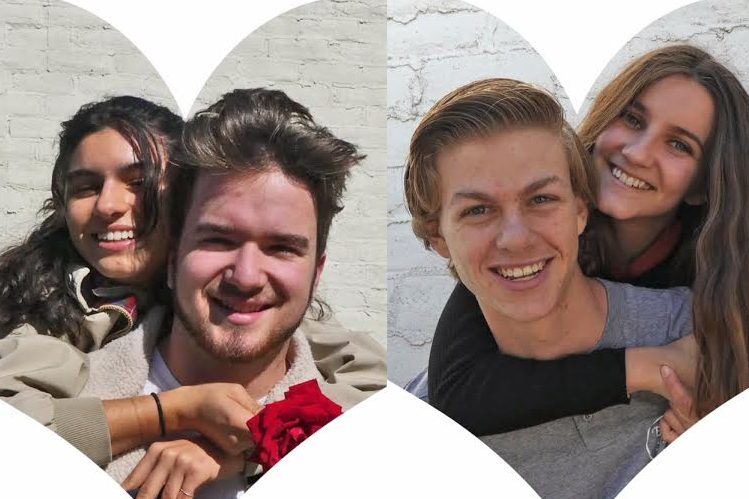 As upperclassmen, CHS students have been through it all. From wide-eyed freshmen to mature juniors and seniors, these students have experienced the entire spectrum from love to heartbreak. Here, upperclassmen couples give advice how to make a high school relationship last—and be mutually in the relationship for the long haul.

Jackson DeSpain & Teya Kepila
Seniors Jackson Despain and Teya Kepila met in Theater class the second semester of their freshman year. From then on, the couple grew as friends, until the following summer when their relationship began.
"The summer going into sophomore year was when this crazy amazing relationship sparked and when I fell in love with my best friend," said Kepila.
Both Kepila and Despain did not originally intend to have an intimate relationship; their bond evolved very naturally. Similar to any other couple, both were very nervous on their first date; Kepila did not even order dinner. However, they made up for their awkward beginning during a trip to New York City together, and have now become experts on keeping an exciting relationship.
"My advice for couples is not to run at the first sign of trouble," said Despain. "Relationships can be hard sometimes, but the good parts are a million times better than the bad parts."
On Valentine's Day, Kepila plans to go home from school early and make lunch for both Despain and herself. They will drive to Malibu, set up a picnic on the sand and just enjoy each other's company.
"We both like food a lot, so that should be fun!" said Kepila.
Trent Alder & Madison Jennings
Juniors Trent Alder and Madison Jennings were barely friends when Adler asked Jennings out in seventh grade. Adler began crushing on her in class, and in no time, a couple of Adler's friends persuaded him to ask Jennings out. Their relationship evolved from dates at Corner Bakery and Barnes and Noble to skiing in swimsuits in Mammoth and chilling out in Maui together.
"Our second date wasn't great because my family tried following me around on it," said Jennings.
Jennings still thinks back to how they have lasted this long, and believes they are just meant to be.
"You and I" by Ingrid Michaelson describes their relationship the best, and their go-to song is "Gravity" by John Mayer.
"But I'll also listen to anything Trent sings, no matter what it is," said Jennings.
Alder proved that with time, their relationship developed significantly. One year from the start, they began to fall hard for each other in eighth grade.
"To new couples, I'd say always be honest have respect for each other, and do little things every now and then to show that you care," said Alder.
The couple is having a small dinner on Valentine's Day, and are continuing their festivities by spending a whole day at the beach over the weekend.