Vintage Clothing Hot Spots
Jet Rag 
Written by Cydney Hayes – Opinion Editor

When cash is tight and a shipment of new spring trends has just arrived at your favorite store, waiting for a sale can feel like an eternity.  Do not panic: Jet Rag Thrift Shop receives clothing donations daily.  Outside this burgundy building, customers rummage through donation bins, attempting to find hidden treasures within the mounds of gently used apparel.  Inside this vintage clothing haven resides a spacious, two-story room that is filled to the brim with racks of clothing.  Everything from cowboy boots and winter coats to rock band T-shirts and 40s dresses can be found at this thrift shop kingdom.  The abundance of new clothing and accessories always holds the customers' interest and pushes them to continue hunting for the rarest and trendiest items in the store.  Adding to the one-of-a-kind ambiance of this shop, colorful items such as tutus and wigs line the walls, while artificial skeletons model the attire in the windows.  Due to its unique decorations and inventive style, Jet Rag is unlike any other thrift shop.  Do not let the title discourage: these "rags" are just as hip as any chain store, with an uncommonly cool twist!
825 N. La Brea Ave., Los Angeles, CA 90046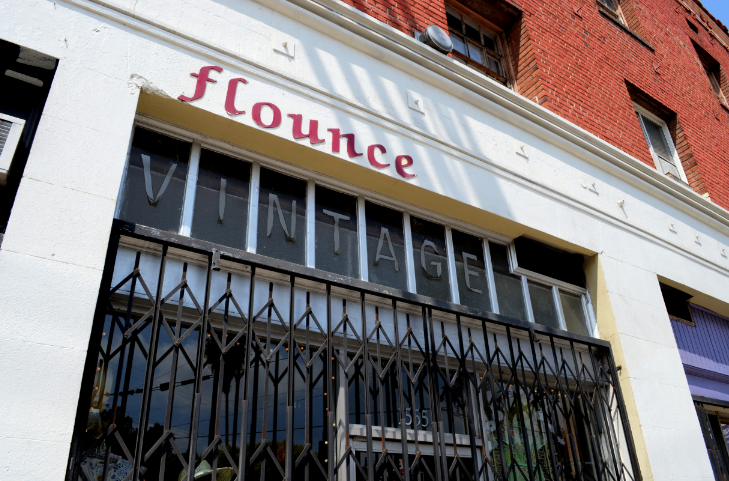 Flounce Vintage
Written by Ellie Berke – Sports Editor
For anyone struggling to find fashion forward yet original apparel, there is no longer a need to fret thanks to Flounce Vintage.
Located among a short strip of stores on Echo Park Ave., this retro clothing shop is the go-to place when looking for a one-of-a-kind outfit.  Between 30s chiffon dresses and old-fashioned swing dresses, vintage evening purses and comfy 50s cardigans, Flounce Vintage provides the widest variety of clothing of any small boutique.  They even sell dress shirts, old-school coats and elegant cufflinks for boys looking to add flare to their wardrobes.  If anyone requires assistance in finding the perfect look, Flounce's owner, Lisa, is thrilled to aid you in jazzing up a flawless clothing combo.
Be sure to stop at Flounce Vintage during your next shopping trip; this trendy hole-in-the-wall is a blast from the past that you will not want to miss.
1555 Echo Park Ave., Los Angeles, CA 90026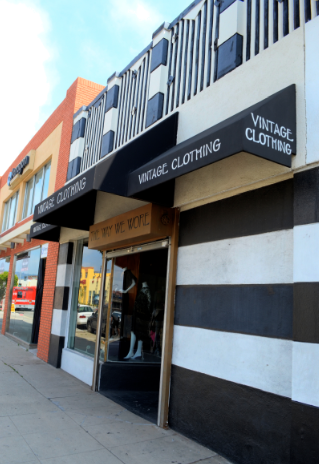 The Way We Wore 
Written by Peyton Herzog – Features Editor
Strutting down the H-building hall, the girls at CHS are clothed in the same Brandy Melville shirt, pair of denim Urban Outfitters jeans and typical Steve Madden boots.  Trying to stand out in the sea of trendy styles can seem like a hopeless feat, however it can be accomplished by making a quick stop at The Way We Wore, a hip yet offbeat vintage shop on La Brea Ave.
Whether you want to sport an outfit from the roaring 20s or the funky 70s, you will surely discover the best outfits at The Way We Wore boutique.  This adorable shop offers a variety of vintage accessories, antique clothing and jewelry, as well as classic shoes.  Owner Doris Raymond personally selects and organizes each piece of merchandise to ensure high quality and a sense of contemporary design.
If the drive to Los Angeles is too distant or you feel like being a homebody, The Way We Wore also has its own online vintage clothing store, www.fashion.1stdibs.com.  Browsing the online store you can find charming clothing without stepping foot outside of your home.
334 S. La Brea Ave.,  Los Angeles, CA 90036
Donate to Calabasas Courier Online
Your donation will support the student journalists of Calabasas High School. Your contribution will allow us to purchase equipment and cover our annual website hosting costs.