"Mean Girls" pop-up targets 2020 opening
The iconic and highly-quotable movie Mean Girls, written by the legendary Tina Fey, will celebrate its anniversary in 2020 with a pop-up restaurant. The pop culture phenomenon, first released in 2004, was a surprise hit that defined a generation and still appeals to audiences today. Mean Girls' legacy lives on in the recently announced restaurant "Fetch," which will replace the old "Joan's on Third" in Santa Monica and will be entirely Mean Girls-themed.
  Geared towards the girls of the late '90s and early 2000s, Mean Girls fans can pay forty-five dollars for a ninety minute time slot where they will be served a three-course meal at the all-things-pink restaurant.. Guests can choose from an assortment of appetizers, entrees and desserts that are all based on iconic quotes and phrases from the movie, such as the "Just Stab Caesar Salad" with pink dressing and the "Whatever Cheese Fries" with pink cheese sauce. Food and cocktail menus are still in development, but fans can expect many more Mean Girls-themed beverages and dishes on sale at "Fetch" this coming November. Many anticipate references to scenes and tchotchkes specific to the movies such as "Swedish fish" and "Toaster Strudels" somewhere on the menu.
  The pop-up seeks to fully immerse guests in the world of Mean Girls in an endeavor to bring fans back to the very first time they watched the movie. The place is decorated like a high school cafeteria. An all-pink dress code is suggested, but not enforced, to add to the overall effect and charm of the restaurant. The entirety of the Mean Girls playlist is said to be playing on loop throughout the space and will, of course, include the iconic "Jingle Bell Rock" sequence.
  However, because Fetch is not affiliated with Paramount Pictures or any of the cast or crew, the phrase Mean Girls will never be directly stated anywhere in the restaurant, nor will souvenirs or merchandise be available for purchase. Fetch is instead the result of a collaboration between Rixton Productions, LLC., an experiential event production company and Festival Companies Inc., a commercial real estate firm. They've taken precautions in avoiding the infringement of any of Mean Girls trademarks, but intend to comply with Paramount Pictures if the production company does have a complaint before the pop-up opens.
  There is something for everyone at Fetch, whether it is to critique the unique selection of food or relive one's teenage years or simply for a cute photo-op for Instagram. The event is projected to be an unforgettable and profoundly nostalgic experience for many. •
Donate to Calabasas Courier Online
Your donation will support the student journalists of Calabasas High School. Your contribution will allow us to purchase equipment and cover our annual website hosting costs.
About the Contributors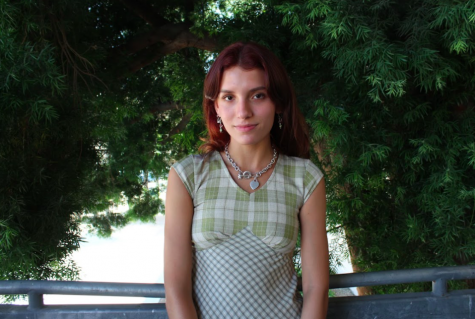 Sophie Dodd, Life and Arts Editor
My name is Sophie, and I am so excited to be this year's Life & Arts Editor! I am super passionate about writing, music, and movies, but almost any...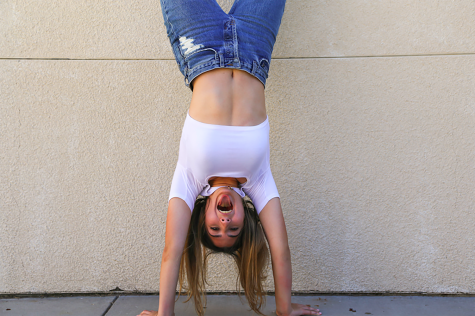 Chloe Abrams, Entertainment Editor
Hi, my name is Chloe Abrams and I'm an entertainment editor. The Courier is the best because I absolutely love writing, and the Courier allows me to...