Academy Awards' lack of diversity issue for many
After hearing the Oscar nominations, many fans are outraged after seeing the lack of diversity within the nominees, including the complete absence of women directors. As the Oscars are known for their lack of diversity, this is a significant disappointment for fans hoping that this year's show would be more inclusive.
Women are outnumbered in the directing field, by a whopping 20 to 1. Despite that fact, women of this occupation are on the rise. Impressively, in 2019, more than 10% of top films were directed by women, which is the highest amount in more than a decade according to The Hills.
One name that specifically stood out was Greta Gerwig. Gewid directed the highly praised and Oscar nominated best picture and best adapted screenplay film, Little Women. Unfortunately, only the film itself was nominated and Gerwig was not nominated for any directors awards. For the third year in a row, no female female directors have been nominated. A total of five women directors in history have been nominated for best director and only one has won, Kathryn Bigelow.
Out of the top 100 movies of 2019, 12 are directed by women. According to TheHills.Com, women of color are judged even harder. In the last five years, more than half of film slates distributed across the most significant companies did not have a single woman of color on them.
Many fans began to speculate that Gerwig was not nominated because many male awards-season voters are misinterpreting her adaptation of the film, apparently because they think it's not "for guys" due to the title, "Little Women" according to Vanity Fair magazine. Producer Amy Pascal hopes that voters put aside uneducated biases and give the film a chance.
The Oscars have attempted to change their ways due to past criticism but do not seem to be succeeding in doing so. According to the Oscars board, they reshaped their voting base and, in 2016, promised to double female and minority representation by the end of 2020. Half of the new voting members added last year were women, bringing the percent of female voters to 32 percent in 2019 from 25 percent in 2015.
The Oscars need to promote gender equality instead of creating an even bigger gap for women in the film industry. Several awards shows have changed their ways throughout the years, and fans hope to see the Oscars do the same. •
Donate to Calabasas Courier Online
Your donation will support the student journalists of Calabasas High School. Your contribution will allow us to purchase equipment and cover our annual website hosting costs.
About the Contributor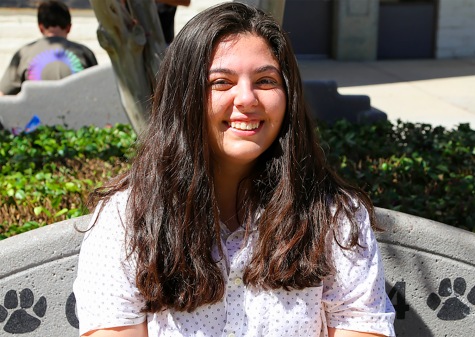 Ella Freeman, Creative Director and Photo Editor
Hello! My name is Ella and I am the Creative Director and Photo Editor for the 2019-2020 paper. I am currently a senior at CHS and plan to study Film Production...