Kanye West's "DONDA" makes history in the music industry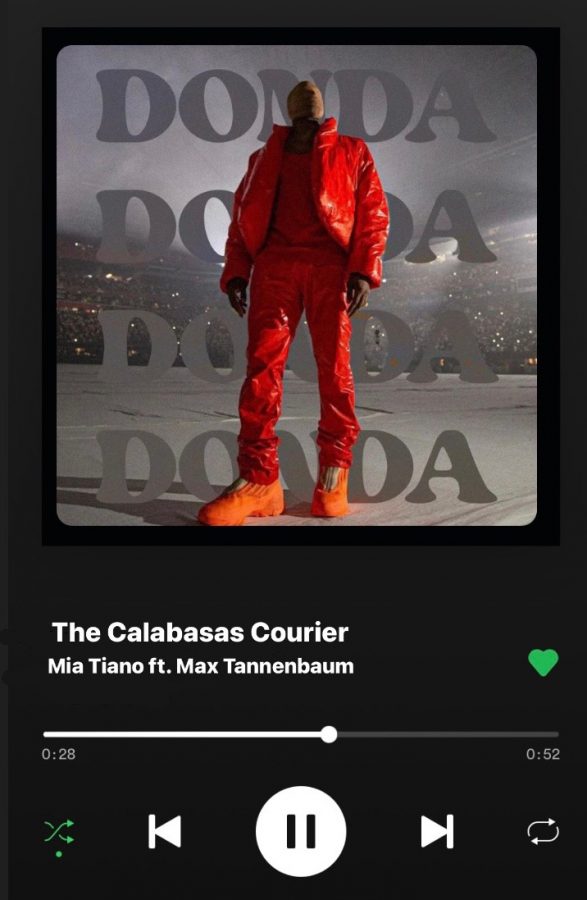 After weeks of anticipation, Kanye West delivered his 10th studio album, "DONDA"  early Sunday morning. 
Several delays leading up to the eventual release of the album got fans talking. Prior to the first public listening event at the Mercedes Benz Stadium in Atlanta, West's label announced that "DONDA" would be available on all platforms on July 23rd, but was soon pushed back to early August because the album was reportedly not complete. West continued to prolong the release date, and there was another unexpected delay on August 28. West posted a screenshot on Instagram of his text messages with his manager Bu Thiam explaining that West's unreleased song with DaBaby was not approved to be released on "DONDA."
"On another note, DaBaby['s] manager isn't clearing 'Jail' so we won't be able to upload unless we take him off," said Thiam in West's iMessage screenshot on Instagram. 
Without any announcement or prior post, a few of the tracks from "DONDA" started to appear on streaming platforms like Shazam and SoundCloud a couple of hours before the album was officially announced to be released, but were quickly removed from iTunes and Apple Music. Leaving fans confused and talking about the album on social media, West's manager finally announced that the album would be released on August 29 at 8am EST. Fans were uncertain of the announcement due to the several delays beforehand, but as Thiam announced, "DONDA" was finally released on all platforms, but without DaBaby's feature titled "Jail Pt. 2." However, "Jail Pt. 2" was released later that day, even though West publicly posted that the release was not approved. 
"Universal put my album out without my approval and they blocked 'Jail 2' from being on the album," said West in an Instagram post on August 29. 
The album also includes twenty featured artists, including Jay-Z, Kid Cudi, Travis Scott, Pop Smoke, Chris Brown, The Weeknd, and many other prominent names. The highly-anticipated album had the second highest stream record in one day on Apple Music, after Drake's "Scorpion" in 2018.
The album was dedicated and named after West's late mother Dr. Donda C. West. The first song on the album titled Donda Chant is a repeated track of West's mother's name, Donda, in different tones, meant to represent the pattern of her final heartbeats. On the track Praise God featuring Travis Scott and Baby Keem, West embraces his passion for his religion and its inspiration for him to become spiritually alive. He also refers to his recent divorce with Kim Kardashian several times throughout the album, and even mentions her name in Hurricane. 
Fans left very positive feedback on social media and is expected to sell 350k units in its first week. In just 24 hours, "DONDA" had over 60 million streams on Apple Music, marking the #1 biggest debut of 2021 and #3 of all time.
Donate to Calabasas Courier Online
Your donation will support the student journalists of Calabasas High School. Your contribution will allow us to purchase equipment and cover our annual website hosting costs.