DIY Halloween costume guide
Halloween is right around the corner, and there is no better way to celebrate Halloween than with a good costume. Rather than paying for an expensive, store-bought costume, putting together a DIY costume is creative, easy and cost-efficient. Below, ideas for a last-minute and stylish Halloween costume. 
Mummy
Making a mummy costume takes less than an hour to make. The only materials needed are tape, glue and white gauze. First, make sure the gauze is in a roll. Then, to make the skirt, tape one end of the gauze to the waist and start wrapping the roll of gauze around the body. Once the gauze is fully layered properly, tape the other end and stick it to the skirt. To make the top part of the costume, start by wrapping the gauze around the neck, overlap it and wrap around your upper body. After the gauze is constructed, find a dark substance such as dark eyeshadow and rub it on the gauze in some places to create a spooky effect.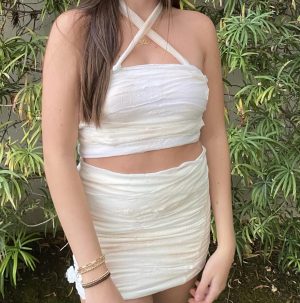 Ninja
This ninja costume only calls for two materials: Red ribbon and black clothing. Start by finding a pair of black pants and a long sleeve shirt. Then gather a few rolls of red ribbon and wrap it around the arms and legs. Find a pair of black boots and the ninja costume is complete.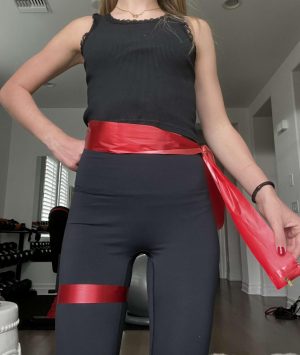 Hippie
Making a hippie costume is a creative approach to making a costume. The only items needed are a white t-shirt and tie dye. Simply spiral the shirt, wrapping it with rubber bands and using dye to design it. After completing the shirt, grab a pair of light wash jeans and any shoes, preferably boots. As for accessories, a pair of sunglasses and a handmade flower crown is the perfect touch. To make a flower crown, glue flowers onto a headband and the costume is ready to go.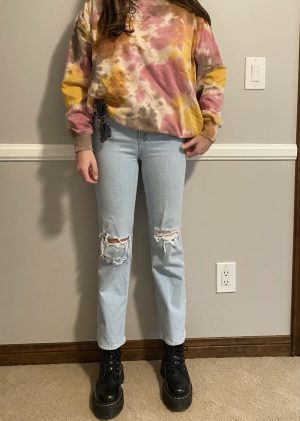 Cowboy/Cowgirl
The cowboy costume is one of the easiest costumes to make using at-home clothes. Find a favorite pair of jeans and pair it with a basic flannel long sleeve. Add a cowboy hat and a pair of cowboy boots to pair.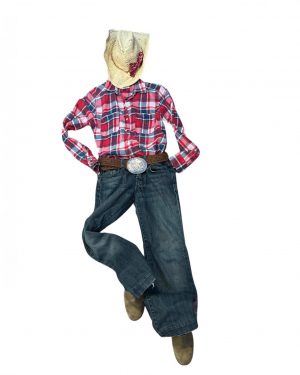 T-Bird/Greaser
The classic and timeless T-Bird costume from the movie Grease is always a must-have costume for Halloween. Find a pair of pants that fits the theme and a leather jacket to go along with it. Pair with a basic white tee and any shoes and the costume is complete. To add to the T-Bird look, use acrylic paint and design the classic T-Bird logo onto the back of the jacket. Use hair gel for a slick look to emulate the characters from the movie.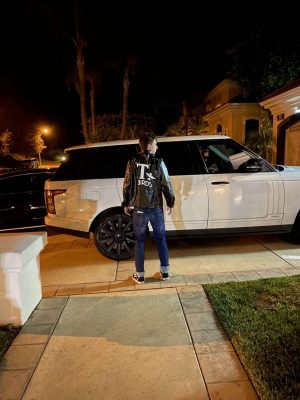 Donate to Calabasas Courier Online
Your donation will support the student journalists of Calabasas High School. Your contribution will allow us to purchase equipment and cover our annual website hosting costs.