My 10 favorite books of 2022: Writer's pick
To ring in a new year of page-turning, here are my favorite reads from 2022, ranging from mystery to romance and from classics to new releases.
1. A Good Girl's Guide to Murder (Series)
A thrilling, suspenseful series, Holly Jackson's trilogy is a five-star read and an amazing way to get into reading. In A Good Girl's Guide to Murder, a teen girl obsessed with true crime decides to solve an unsolved case from her small town. This series is the perfect combination of suspense, romance, relatability and thrill and has been confirmed to be adapted on-screen by the BBC in 2023.
2. Shatter Me (Series)
The Shatter Me series, by Tahereh Mafi, includes six books, all highly rated. The dystopian series follows a seventeen-year-old girl, Juliette Ferrars, gifted with lethal touch and therefore forced into an asylum. Juliette must learn to cope with monumental loneliness and unwanted power. Mafi's characters are so well-written that readers are sure to grow an attachment.
3. The Great Gatsby
Scott Fitzgerald's sensational novel, The Great Gatsby, more than lives up to its reputation. The book's protagonist, Nick Carraway, settles into "West Egg" on Long Island during the summer of 1922. The story unfolds the tragedy of Nick's neighbor, Jay Gatsby, a rich and mysterious man who reconnects with the woman he loves. 
4. Malibu Rising
Malibu Rising is a work of historical fiction written by Taylor Jenkins Reid exploring a famous family and focusing on one night in Malibu. As a California resident, Reid references areas familiar to Calabasas readers, adding an element of relatability to the novel. Reid is able to draw connections between all of her novels, so be sure to check out her other books too!
5. Every Last Word
Every Last Word, by Tamara Ireland Stone, is a contemporary young adult novel centered around Samantha McAllister, a teenage girl who secretly deals with obsessive-compulsive disorder (OCD). While trying to fit in at school, Samantha learns to cope with her mental illness. The book features impossible-to-predict plot twists that are bound to keep readers hooked the entire time.
6. Addicted to You (Series)
Krista and Becca Ritchie's Addicted to You series is bewildering in the best way possible. A contemporary romance, the series deals with addiction and mental health while following a group of rich sisters who suddenly come to the forefront of the public eye. The Ritchie sisters write in such a manner that it's hard to believe the series is fictional. Main character Lily Calloway's slightly awkward traits make her a comfort character and an instant favorite.
7. The Cruel Prince (Series)
The Cruel Prince is a fantasy trilogy written by Holly Black. At a young age, protagonist Jude's life drastically changes when her parents are devastatingly murdered and she and her sisters are taken away to another world, known as Faerie. Only those born with magical traits, including immortality, can enter Faerie; as one of the only mortals in Faerie, Jude must win a place to protect herself and her siblings. The Cruel Prince is utterly unique and extremely creative in comparison to other works.
8. The Seven Husbands of Evelyn Hugo
The Seven Husbands of Evelyn Hugo is a scandalous Hollywood experience written by Taylor Jenkins Reid. In this novel, Evelyn Hugo, the most famous movie star in the world, is prepared to share the truth of her story and her seven husbands with journalist Monique Grant. Monique uses the opportunity to advance her career but, right alongside the reader, becomes invested in the tragic twists and beautiful chaos of Evelyn's life.
9. The Inheritance Games (Series)
The Inheritance Games, by Jennifer Lynn Barnes, centers around Avery Kylie Grambs, a poor teenage girl who has always had nothing and all of a sudden has everything. When Avery inherits $46 billion from a man she does not know with the requirement that she live in a mansion for one year, she and her family must undergo the man's game to see why Avery is his heir.
10. Verity
Considering the publicity surrounding Colleen Hoover, Verity is one of the few of her works that genuinely justifies the hype. Verity follows the life of best-selling author, Verity Cawford, who becomes paralyzed and unable to complete her book. Lowen Ashleigh, a struggling author heavily in debt, is employed to complete Verity's work. With the twists and thrills of Verity, readers will be hooked from page one and may even finish the book in one sitting.
Donate to Calabasas Courier Online
Your donation will support the student journalists of Calabasas High School. Your contribution will allow us to purchase equipment and cover our annual website hosting costs.
About the Contributor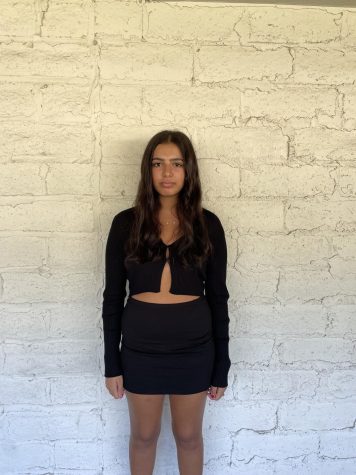 Kylee Barnaj '23, Staff Writer
I'm Kylee Barnaj! This is my first year on the Journalism team. I have a huge passion for writing, which I mostly write with no intention of anyone ever...