That '90s Show falls short: Writer's review
On Jan. 19, Netflix released That '90s Show, taking place in Point Place, Wisconsin in 1995, as a spinoff of That '70s Show. Despite featuring many of the same characters, the sequel falls short of the humor and harmony that made That '70s Show such a success.
In That '90s Show, Leia Forman (Callie Haverda), daughter of That 70's Show's Eric and Donna, spends the summer with her grandparents, Red (Kurtwood Smith) and Kitty (Debra Jo Rupp). She quickly befriends her next-door neighbor Gwen (Ashley Aufderhide) and is adopted into Gwen's existing friend group, including Gwen's brother Nate (Maxwell Acee Donovan), his girlfriend Nikki (Sam Morelos), Jay Kelso (Jace Coronel), Michael and Jackie's kid, and Ozzie (Reyn Doi). 
Most of the main cast from That '70s Show reappear in short cameos, including Topher Grace and Laura Prepon returning as Eric Forman and Donna Pinciotti, as well as Ashton Kutcher and Mila Kunis as Michael Kelso and Jackie Burkhart. Wilmer Valderamma also makes multiple appearances as Fez throughout the new series. 
The spinoff attempts to pay homage to the original show, featuring a theme song with the same lyrics and similar plotlines. However, what That '90s Show lacks is what the original series was known for: a good chemistry between characters. 
That '70s Show was praised by audiences for an unmatchable rhythm between characters. The dialogue flew off smoothly, and interactions felt natural. That '90s Show, however, feels quite the opposite. The acting comes off as immature and inexperienced, often mimicking the ways of a Disney Channel show. The flow between characters is forced, and it feels as though this group of characters just does not belong with each other.
That '90s Show essentially does not succeed at being funny. Although the jokes in the spinoff are similar to the original, they are largely centered around discreetly using marijuana and drinking alcohol; because marijuana is now legal in over half of the states in America, these jokes simply do not apply in the same way. Moreover, attempts at humor are poorly placed, and many are just outright unfunny. 
The introduction of a love triangle in That '90s Show is undoubtedly the most frustrating aspect of the show. Jay and Leia, who are "in love" with each other, constantly debate their relationship throughout the entirety of the season. Despite this, there is no romantic tension between the two, and the audience is in no position to root for them as a couple.
That '90s Show is nostalgic for those who grew up in the nineties, both with its references to the time period and an accumulation of relatable characters for the time.  Beyond that, the show is nothing more than a cheap copy of That '70s Show. While watching, it is painfully obvious that the writers tried creating dynamics between characters identical to those in the original instead of developing new relationships. That '70s Show is extremely memorable, but That '90s Show is one I'd like to forget.
Donate to Calabasas Courier Online
Your donation will support the student journalists of Calabasas High School. Your contribution will allow us to purchase equipment and cover our annual website hosting costs.
About the Contributor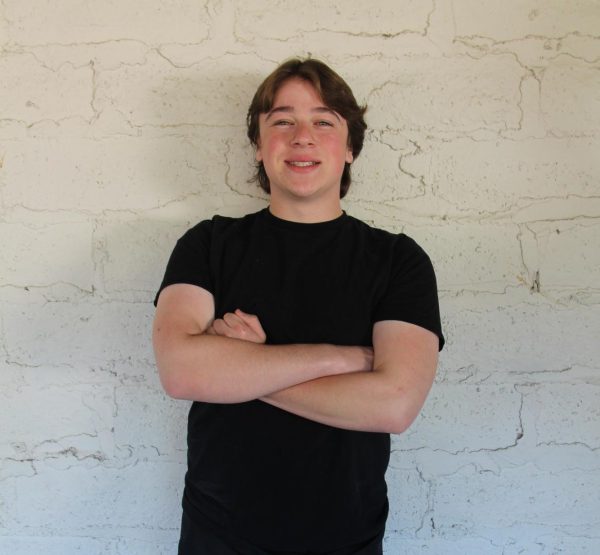 Adam Swarth, News Editor
Hi! My name is Adam Swarth and I am ecstatic to be the News Editor! This will be my third year with the Courier and my second on the editorial staff. There's...