How to manage the pressures of student life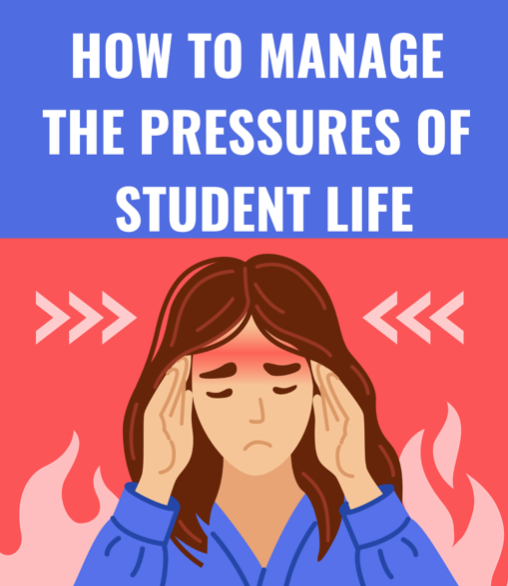 For many students, high school can come with constant challenges, including heavy workloads, the stress of maintaining sufficient grades, college applications and personal mental health struggles. All of these factors can make students question their self-worth, develop anxiety or even create depression. 
With the stress of heavy school work mid-year, attention to mental health can fall on the back burner. However, the CHS Wellness Center is available year-round to provide suggestions and teach coping skills. 
"'Do the best you can' is an awful approach to ease someone," said Wellness Counselor Lisa Lucore. "It almost makes you feel that if you aren't exhausted at the end of the night, we haven't done our best. 'Do the best you can with whatever you have' is a better way of looking at this. We can't give up sleep and social connections […] This all makes us who we are. The key to balance is including all the things in our lives." 
A more tangible stress management technique is to use a calendar. Having a calendar can ease a student's anxiety through allowing segmented time to wind down or complete necessary tasks. 
"One important strategy is to have a calendar," said Lucore. "A Google calendar is great so you can receive alerts and write everything with different colors to emphasize different classes, commitments [and] due dates. This gives a visual to see that we may have more free time than you would have assumed."
In the whirlwind of assignments, tests and essays, it can be difficult to avoid an overemphasis on grades. Students should remember to separate letter grades from their own self-image, just as they would encourage a friend to do. 
"I think it's crucial to remember that grades are not a reflection of who you are," said CHS junior Jaden Forman. 
For seniors in particular, college applications and decisions only add to stress. While it is natural for some to have a "dream college," many students experience a feeling of failure upon rejections after four years of studying, extra credit opportunities, community service and other hard work. 
"My greatest desire is to get into UCLA," said junior Anahit Avetisyan. "I take college classes, and I will have over 150 community service hours, and I do many extracurricular activities so I have a chance with my application. As much as I hope I can get into my 'dream college', I am definitely struggling as a student with the amount of pressure on my shoulders."
Other students choose to avoid setting a dream school altogether in order to prevent disappointment.
"I don't have a dream college because of such high expectations high school students endure," said senior Amanda Field. "I don't want to put my all into high school hoping to get into a specific college, only to be rejected."
Regardless of future plans, the very first step to stress management is simply to breathe and let your feelings out, whether through talking to someone trustworthy or even writing thoughts down in a journal. 
After a potential rejection letter, students may obsess over what could have gone wrong. A simple way to prevent this is to return to your calendar. Try to limit extended periods of sitting alone and overthinking. Even if your peers are busy, make plans with yourself! Read a book, listen to music, take a walk or watch films — the possibilities are endless. 
Ultimately, remember that despite struggles, grades and rejections, you can always find small reasons for happiness. Take a deep breath, and remind yourself that everything will be okay!
Donate to Calabasas Courier Online
Your donation will support the student journalists of Calabasas High School. Your contribution will allow us to purchase equipment and cover our annual website hosting costs.
About the Contributor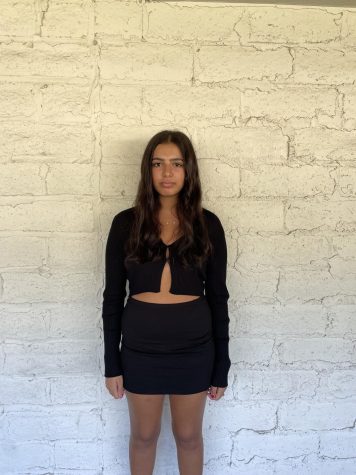 Kylee Barnaj '23, Staff Writer
I'm Kylee Barnaj! This is my first year on the Journalism team. I have a huge passion for writing, which I mostly write with no intention of anyone ever...