Frank Ocean cancels week two Coachella performance
Yesterday, artist Frank Ocean canceled his headlining performance for the upcoming second weekend of the Coachella Valley Music and Arts Festival, citing fractures and a sprain in his left leg that occurred on festival grounds in the week leading up to his week one performance. 
According to the singer's representatives, Ocean cannot perform on advice from medical professionals. Ocean also included a personal note in the public statement, referencing widespread disappointment to a seemingly disorganized set this past Sunday night, his return to the spotlight after six years without public performance. 
"It was chaotic," said Ocean in the statement. "There is some beauty in chaos. It isn't what I intended to show but I did enjoy being out there and I'll see you soon."
Ocean's return was highly-anticipated, as the artist was scheduled to headline the 2020 festival, which was postponed due to COVID.
Rumors spread that Ocean was planning on utilizing the venue to release new songs, as other artists have in the past. While this was not the case, Ocean did make a suggestion about a potential new album. 
"I want to talk about why we're here because it's not because of a new album it's because — not that there's not a new album," Ocean said during the performance, according to WAMU.  "But it's not right now."
Many fans were disappointed after Ocean began his performance an hour late, appearing only around 11 p.m. despite his 10:05 p.m. headline spot. The singer abruptly cut his set short at 12 a.m., citing the festival's usual midnight curfew. 
"Guys I'm being told it's curfew, so that's the end of the show," said Ocean before leaving stage, according to TMZ.
Audience members complained Frank was hard to see on a dimly lit stage, and low-hanging lighting obscured views of the performance on screens. Signs prominently placed around the venue declared that no Frank Ocean merchandise would be available for purchase at the festival. YouTube also announced that Ocean's performance would not be included in livestreams, leaving many fans who were unable to purchase tickets frustrated. 
Sources confirmed that planned set designs, involving an ice-skating rink, were canceled last-minute, adding to the chaos of the performance.
Despite clear logistic and scheduling issues and criticisms that Ocean put on a lackluster performance, many ticket-holders were still happy the artist returned at all after so long, a sentiment echoed by Ocean himself.
"It's been so long but I have missed you," said Ocean in performance, according to the LA Times. 
Ocean also took a moment to honor his younger brother Ryan Breaux, who passed away in a car accident in 2020.
"My brother and I came to this festival a lot," said Ocean on Sunday, according to WAMU. "I know he would have been so excited to be here with all of us."
While it was obvious that Ocean still cherished the songs as much as his fans do, organizational problems left many wishing they had one more hour and a better chance to share his music with him. 
According to Variety, Ocean's spot will be taken by Blink-182 this weekend.
Donate to Calabasas Courier Online
Your donation will support the student journalists of Calabasas High School. Your contribution will allow us to purchase equipment and cover our annual website hosting costs.
About the Contributor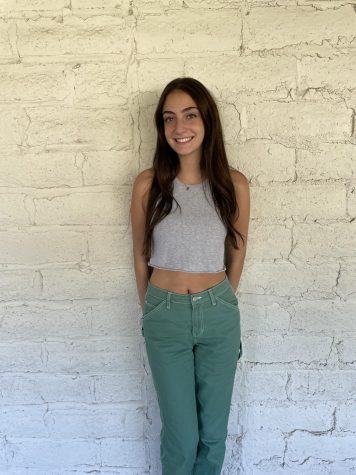 Helena Pichhadze '23, Staff Writer
Hey I'm Helena Pichhadze and I am so excited to be a journalism staff writer this year. I can't wait to learn more about journalism and be able to bring...