Time is moving quickly with the many obligations of being a senior at Calabasas High School. This includes applying to colleges, completing the senior year course curriculum, and maintaining a social life. The first month of the school year has already slipped away and it's important to remain present before our transition to adulthood. Sometimes, watching a movie or show, regarding the beauty of our youth, is the simple remedy we need to capture the moment. 
Ranging from classics to indie to underground films, the Courier lists absolute must watches for your senior year of high school. 
Here are classic movies that most students have seen, but continue to be essentials:
High School Musical 3: Senior Year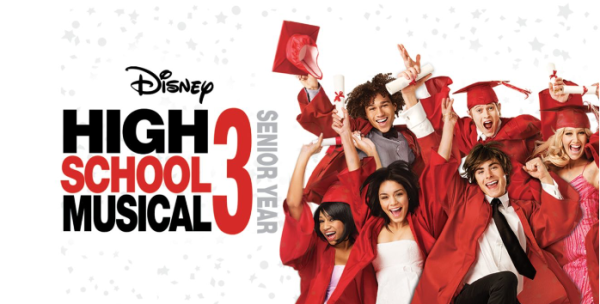 Who wouldn't want to rewatch an iconic film from their youth while reflecting on their own progress? The narrative of High School Musical 3: Senior Year centers on the experiences that come with being the oldest on campus. The third movie encapsulates what it means to take this next step and the changes one goes through when making these tough college decisions.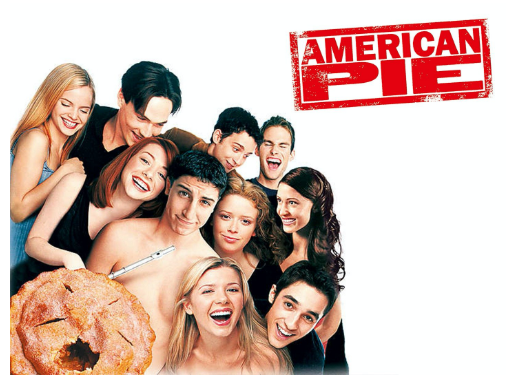 The comedy movie American Pie follows a group of students who all make a pact before their graduation in order to live their high school lives to the fullest. NOTE- Viewer Discretion Advised.
During his senior year, Ferris calls in sick to school. He "borrows" a Ferrari, and embarks on an adventure through the streets of Chicago as a final effort to pull a fast one before graduating.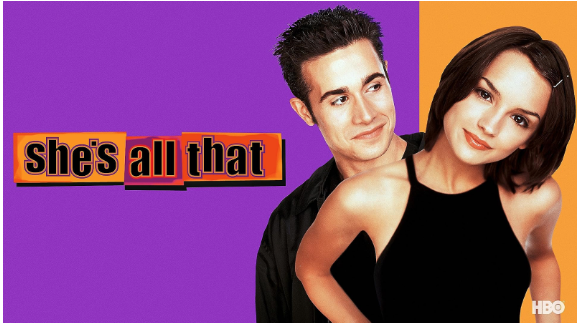 In the romantic comedy, She's All That, Zach Siler's popularity declines when his cheerleader girlfriend breaks up with him for another guy. In an effort to salvage his faltering image, Siler undertakes a seemingly difficult task. He has six weeks to win over, geeky outcast, Laney Boggs' trust and assist her to become the next prom queen.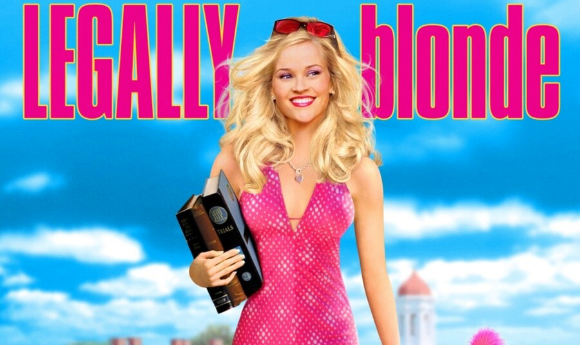 Elle Woods is adamant on becoming Mrs. Warner Huntington III. But one thing prevents Warner from popping the question: She is too blonde. Elle works hard and enrolls at Harvard because she is determined to win him back and prove everyone wrong. Elle Woods is the ultimate inspiration to any high school student who wants to show what they're capable of.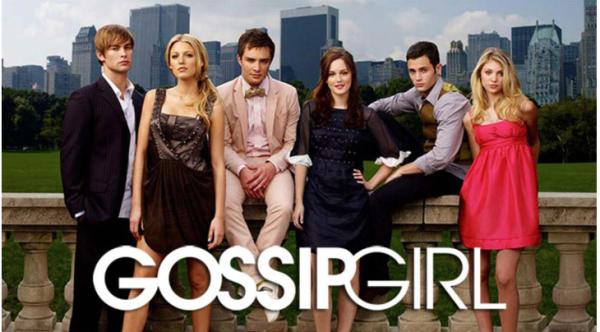 The show follows a group of rich students in preparatory high school on the Upper East Side of New York. With an anonymous source posting their secrets and scandals, Gossip Girl shares text-messaged scoops to dramatize and wreak havoc in their lives. 
Here are more niche, Indie films that are perfect for a stress relieving watch: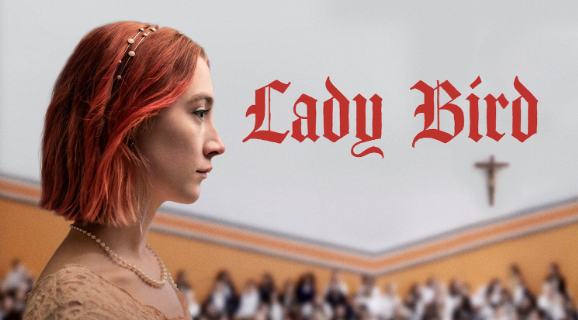 In the movie Lady Bird, a Greta Gerwig film, a high school senior struggles with familiar high school difficulties while confronting a damaged relationship with her mother. She attempts to find herself amidst the chaos in her life.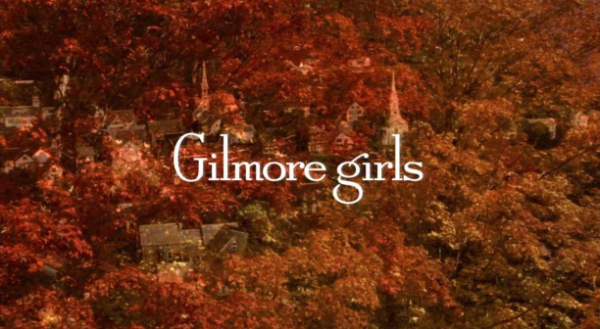 This dramedy revolves around Rory Gilmore, an academic overachiever, and her mother Lorelei Gilmore. Going through the timeline of Rory's high school experience, she turns to Lorelei during any hardship.The show creates the perfect setting for the upcoming fall semester, and the characters will inspire students to work diligently throughout their senior year of high school. 
The Perks of Being a Wallflower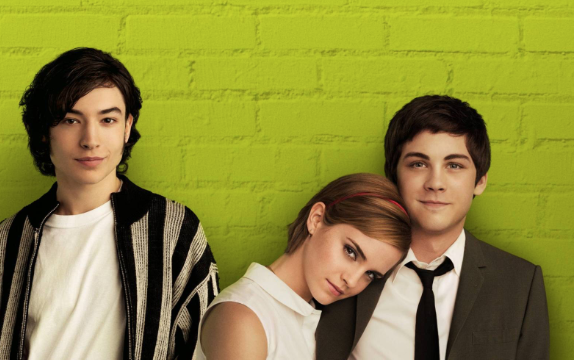 Based on the novel written by Stephen Chbosky, The Perks of Being a Wallflower is a coming-of-age romantic drama film. Charlie, a socially shy teen, spends his life as a wallflower, until two dynamic classmates take an interest in him. While a teacher inspires Charlie's hopes of becoming a writer, free-spirited Sam and her stepbrother, Patrick, help Charlie learn the delights of friendship, first love, music, and more. He learns to live in the moment despite his fears.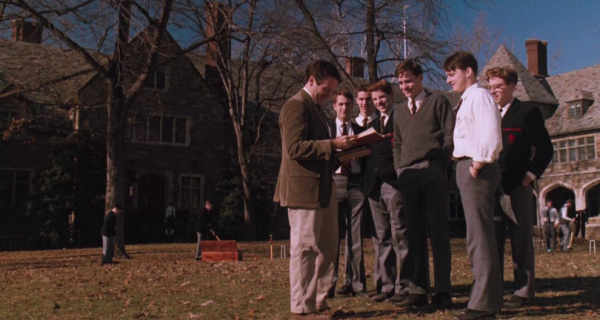 At an all-boys preparatory school, a brand-new English teacher, John Keating, approaches his teaching in an unconventional way due to the pressures from their parents and the school. Students Todd Anderson, Neil Perry, and others learn to come out of their shells, chase their aspirations, and embrace the day under Keating's guidance. 
These are the more underrated films that should be watched by every senior year student: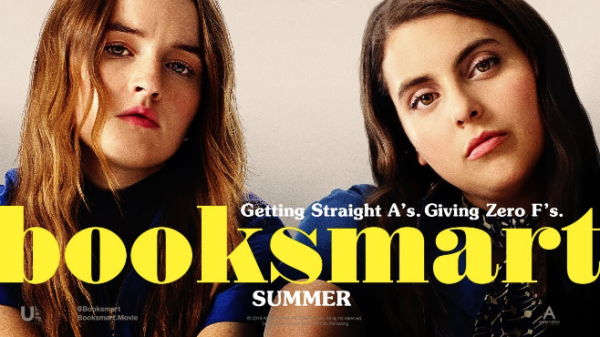 Overachievers in school, Amy and Molly, believed that by staying focused and working hard, they had an advantage over their high school classmates. The best friends suddenly realize that they missed out on memorable adolescent experiences on the eve of graduation. Attempting to make up for lost time, they try cramming four years' worth of fun into one night, which leads to an unexpected journey that no amount of academic preparation could have prepared them for.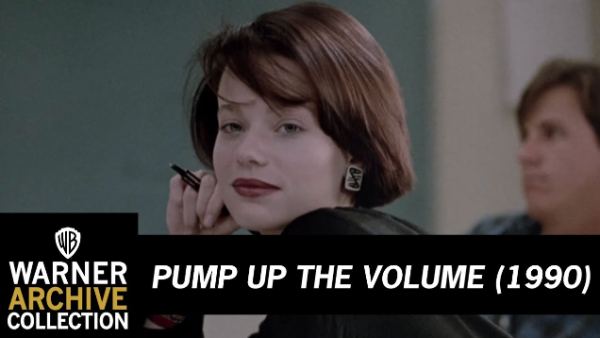 Mark Hunter, an introverted and perceptive kid from Arizona, uses a shortwave radio to express his ideas. Hunter hosts a pirate radio program where he rants about the inequities and hypocrisies in the community as well as in society at large. Hunter hides his off-air identity, but a persistent student uncovers the truth while Principal Creswood works to permanently end Hunter's activities.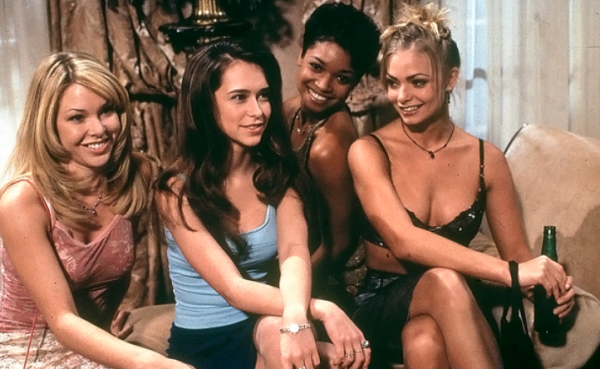 Can't Hardly Wait, a film that dates back to the 80s. Numerous graduates have gathered for one more night of mischief during their graduation party. The most popular girl, Jennifer, who recently broke up with her jock boyfriend, is being pursued by a nerd he harassed throughout school and who is out for vengeance.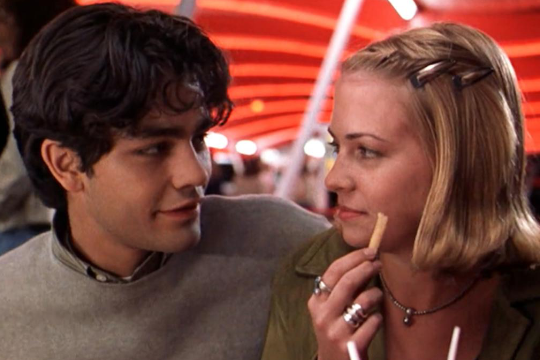 Drive Me Crazy is a perfect rom com for sleepless, sleepover with your friends. Despite living next door to one another, Nicole and Chase are entirely unconnected. To ignite the curiosity and resentment of their respective love targets, they plan a strategy to date one another.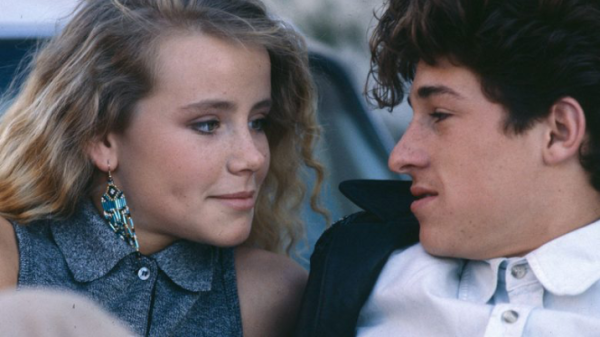 Cindy Mancini, a cheerleader, accidently damages her mother's expensive clothes, and geeky high schooler Ronald Miller saves her from punishment by her parents. If Ronald pays for the $1,000 outfit, Cindy must act as his girlfriend for an entire month. As the days go by, Cindy warms up to Ronald, who becomes well-liked. However, Ronald learns that social achievement is not everything when his best friend is left behind.