On Sept. 22, Pinstripes opened in the Westfield Topanga mall, offering Bistro, Bowling and Bocce. However, it seems that one of these three descriptors far outweighs the other two.
Pinstripes' layout is one of the biggest indicators that it is a restaurant above all else. The bowling alley, consisting of 12 cramped lanes, is shoved into the back room of the establishment. The rest consists of a dining room, multiple bars, and the restaurant itself, which consists of the entire bottom floor. Similar to the lack of emphasis on bowling, given its small location at the back of the restaurant, a single bocce lane is hidden behind some of the restaurant's tables. With this emphasis on food and drinks, the atmosphere resembles more of a club than somewhere a child would have their birthday party.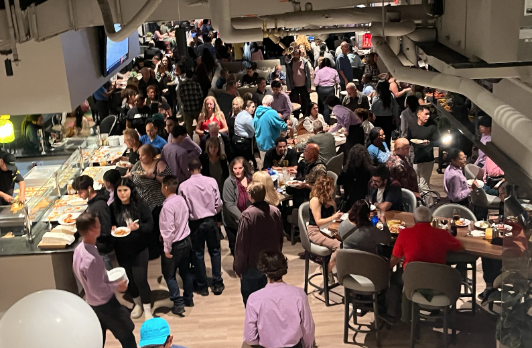 Despite Pinstripes' location near the AMC theater, it's harder to spot than it should be. It's hidden in an otherwise vacant hallway, meaning that one will not simply walk by if they are unaware of its location. Once one finds their entrance in the mall, anyone trying to check in to their bowling reservation must go downstairs to the "front desk" by the similarly hidden parking lot entrance.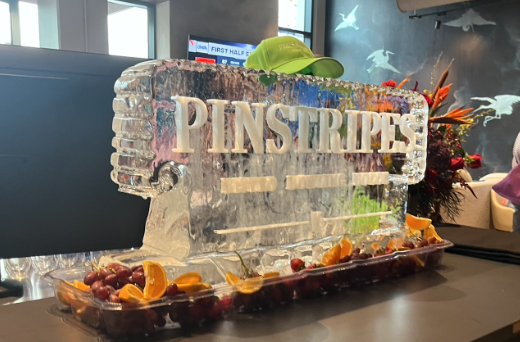 It's clear that a lot of thought and care have been put into Pinstripes's design aesthetic From the wide selection of modern art to the pool-ball design of the bowling balls, the business' vision is clear. That being said, not only is this one of the only unique aspects of Pinstripes, but all of this still contributes to the club-like environment.
All of this considered, an evening at Pinstripes is still a somewhat enjoyable experience. It is certainly not a place to avoid, but it is hard to envision anyone rushing to visit Pinstripes.