This Fall's Highly Anticipated T.V. Schedule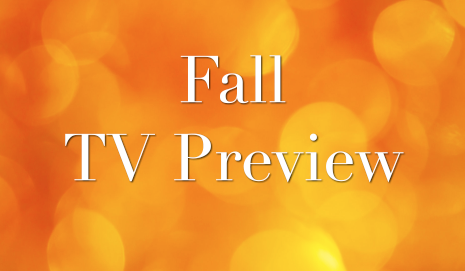 Hang on for a minute...we're trying to find some more stories you might like.
In the midst of the red carpet season, many television fans are anxiously waiting for the thrilling programs on the fall television schedule. This year's calendar is packed with classic fan favorites and new specials that will surely appeal to members of any audience.
This year's TV fall season begins with a boom. The eighth season of The Big Bang Theory returns on the Sept. 22nd. The series was officially renewed in early March and is expected to produce another award winning season. Season four of Person of Interest premieres on Sept. 23rd. Person of Interest is a suspenseful drama that has gained respect for its creative storyline and intense acting over the past three seasons. A new addition to crime scene investigation shows is, NCIS: New Orleans, which is a highly anticipated spinoff of the original NCIS series. Tune in to CBS at 9/8 central time to watch the very first episode of NCIS: New Orleans on Sept. 23rd.
Be sure to lookout for the final season premiere of Parenthood, starting Sept. 25th on NBC. Also on the 25th premiere of The Amazing Race starts on Sept. 26th, and as always will capture the loyal fans' interests. Three of the most loved comedies return in late September. Brooklyn Nine-Nine, Family Guy and The Simpsons are adding new episodes to keep audiences of all ages laughing on Sept. 28th. Vampire Diaries returns Oct. 2nd with more blood, drama, and romance than ever before. Bob's Burgers, a wacky cartoon show about a modern middleclass family, returns Oct. 5th for season five on Fox. Finally, much of the hype over the fall schedule is focused on the premiere of The Walking Dead's 5th season airing Oct. 12. Season 4 ended with a cliffhanger that is sure to impress any viewer that is hungry for suspense and or brains.
This fall is complete with all types of entertainment. From romance, to suspense, to sports and comedy, there are a variety of options for everyone. The programs are bigger and better than ever so sit back, relax and enjoy the shows.