Mayor David J. Shapiro delivers the State of the City address at CHS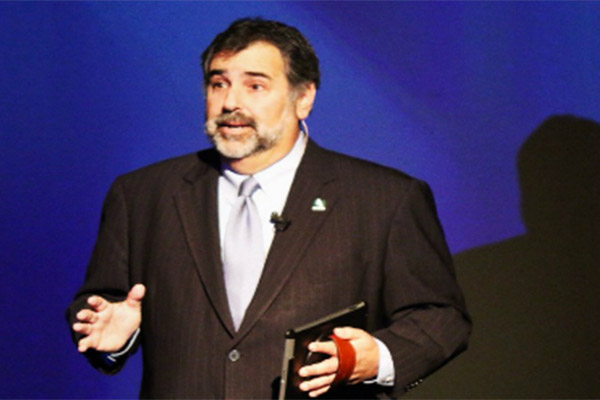 Cydney Hayes - Editor-in-Chief, Photo by Dan Siman-Tov - Photographer
February 9, 2015
Last night, Calabasas Mayor David Shapiro delivered the State of the City address at CHS. In light of the upcoming Valentine's Day celebration, Shapiro's speech focused on the motto, "Calabasas Has Heart."
The speech was preceeded by an Unstrumental performance, a mash-up of Coldplay's "Fix You" and David Guetta ft. Sia's "Titanium," led by senior Ali Hepps and junior Landen Starkman. After an introduction by ASB President Mitchell Rosenberg, Shapiro set the address' comedic tone by screening a short video, titled "A Day in the Life of the Mayor." He also welcomed various politicians and staff members from Calabasas, Agoura Hills, Hidden Hills, the Las Virgenes Unifed School District and other surrounding areas.
Shapiro focused on six major topics during the address: safety, finances, education, environment, public works and community service. The entire address was accompanied by a slideshow that outlined many of Calabasas's recent accomplishments. According to Shapiro, Calabasas is ranked 13 out of the safest cities in California, and the crime rate has been reduced 22 percent in the past year. Additonally, the city's Smart Irrigation Control System has reduced water usage by 25 percent since its implementation.
Periodically throughout the approximately hour-long event, Shapiro continued the Valentine's Day theme by presenting four Chamber of the Heart awards to influential and inspiring members of the Calabasas community. The recipients included CHS's Peer Support club, local BMW dealership owner Bob Smith, father and son José and Matthew Alvarez, the latter whom is currently fighting cancer and is a testament to resilience in the face of adversity, and the Rotary Club of Calabasas, a local chapter of a national service organization that provides scholarships and other opportunities.
Shapiro also awarded Henry Cespedes, former chairman of both the Tree Board in Calabasas and the CPHA landscape committee, with the Citizen of the Year award.
The address also referenced Shapiro's "vision for the future" by listing multiple upcoming landmark events in Calabsas. These include the Solar Seminar on Feb. 26, Law Day – a day in which Calabsas will provide free legal counsel to residents – on May 21, the November elections and the new Adult Enrichment Center, a senior center that will be built behind the Calabsas library in the coming year. Shapiro also announced that Calabasas will host British participants of the 2015 Summer Special Olympics, which is evidently a subject about which he cares deeply.
"Our city is honored and priveleged to be a host town for the games this summer, " said Shapiro. "We'll show [the athletes] the heart our city has."
In his conclusion of the speech, he urged the audience to the find a program in Calabasas to which they can give their heart like he has to the Special Olympics.
"Find something that's near and dear to your heart," said Shapiro. "Give it all of your heart and you'll get back more than you could ever possibly imagine."