"Club Clarity" theme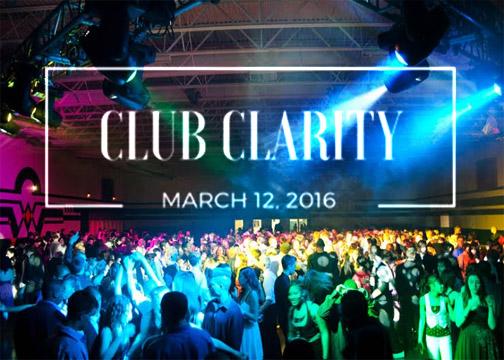 At the CHS Pep Rally on Jan. 29, the theme for the VICE dance was revealed.  Associated Student Body has entitled the dance "Club Clarity" and is trying to stray from past themes.
The Club Clarity theme incorporates a casual aspect into the expected upscale theme of school formal dances. Since students are expected to wear all white, casual dress and comfortable attire is encouraged. Possible outfits include dressy shirts with sneakers and flowy tops with heels or boots. Jeans are also acceptable, as ASB aims to create a nightclub mood.
"VICE is a great opportunity to dress up and have fun with friends," said sophomore Tori Wyshak. "This year's dance will be better than ever with the unique theme and atmosphere."
This year's VICE dance will take place outdoors on March 12 on the tennis courts from 7 p.m. to 10 p.m. and will feature pizza vendors and a Waffle-Oh food truck. CHS junior Kalif Mohammad will be performing at VICE, his disc jockey set spanning from 8:30 p.m. to 10 p.m.
"The casual aspect of VICE will be a fun change to the usually formal event," said sophomore Jacob Turobiner. "I am looking forward to seeing the theme put into action."
Tickets will be $30 with ASB, $35 without ASB and $40 at the door.