A review of the controversies that have shaped the election
This year's presidential election has been headlined by Hillary Clinton's email scandal and Donald Trump's views on immigration. With the election boiling down to the final few months, the media has continuously reminded the world of the candidates' controversies. The main contributers to each candidates political agendas are outlined below.
Donald Trump kick-started his campaign by sharing his views on immigration. He plans on building a wall at the Mexican border, deploying 25,000 additional border agents and utilizing Predator drones. Trump had originally planned on having the president of Mexico pay for these changes, but President Enrique Pena Nieto refuses to comply. Trump's campaign slogan is "Make America Great Again," and he enforces this philosophy by producing shirts, banners and hats that all boast the tagline. A controversial situation arose when it was discovered that a majority of Trump's merchandise has been manufactured in other countries; his branded neckties are made in China, not Colorado; his suits in Mexico, not Michigan. Also,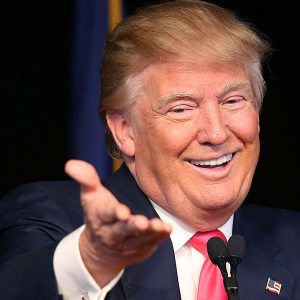 Trump has yet to release his full tax returns from 2014. He told George Stephanopoulos of ABC News that he does not believe voters have a right to his tax returns before they vote. When Stephanopoulos asked him what tax rate he paid, Trump refused to answer.
"Trump claimed he would be happy to release his tax returns from 2009 on—after the IRS has finished auditing them," said John Fund, writer of the National Review website. "In the meantime, previous returns can't be released, he said, because they are linked to the more current ones."
Trump has also said he plans on taking action against the Islamic State of Iraq and the Levant (ISIL) and said that if he has to use the nuclear missiles, he will. Trump has also been criticized for his statements regarding President Obama.
Hillary Clinton has been haunted by her infamous email scandal, which broke the Internet in March of last year. During her tenure as U.S. Secretary of State, she used her private email server for official government business, rather than her official state department account. The Federal Bureau of Investigation (FBI) ran a full-scale investigation to see how classified information was handled on her personal server. The FBI deemed 65 emails as "Secret" and 22 as "Top secret." They called Hillary "extremely careless" regarding her emails but did not file any official charges against her.
Hillary Clinton often focuses more on political issues in her interviews and speeches rather than controversial topics. She recently discussed her standpoint on the EpiPen Scandal, and how the company has driven up their prices. Hillary has said once she becomes elected she plans to address drug spikes like these, but Maylan, the company that manufactures the EpiPen, has donated between $100,000 and $250,000 to the Clinton Foundation. However, this is not the first time the Clinton Foundation has raised suspicion. In 2014, the foundation intervened in a Union Bank of Switzerland (UBS) deal where the Internal Revenue Service (IRS) was suing UBS AG to obtain the identities of Americans who used the Bank to set up offshore accounts. Offshore accounts are foreign bank accounts used by businesses to can avoid paying taxes, which is illegal. Shortly after Clinton stepped in, UBS donated a suspicious amount of money to her foundation.