Seniors should spend second semester doing an internship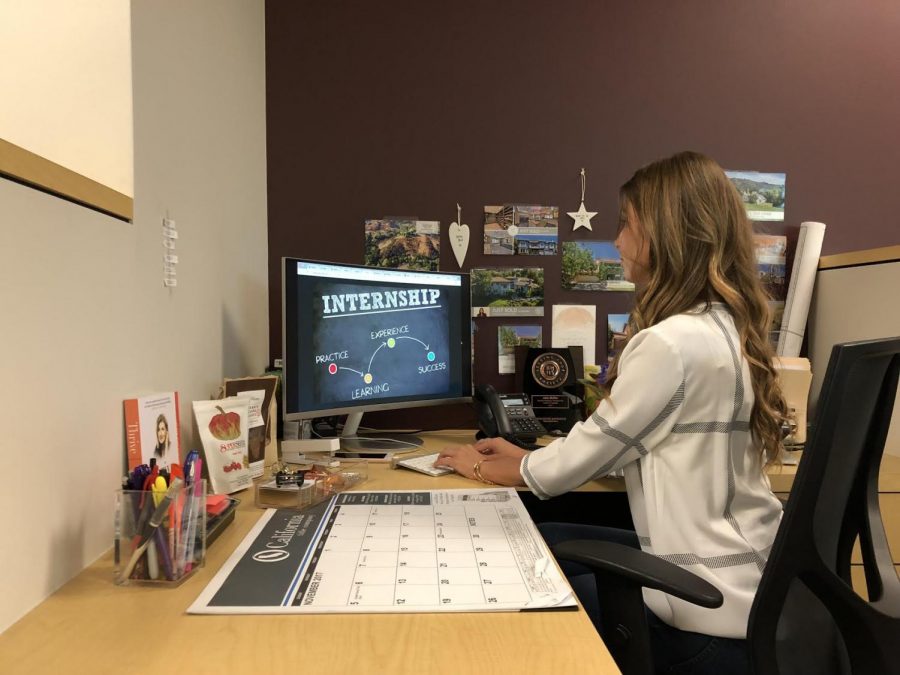 Nothing compares to second semester of senior year in high school.. College applications are completed, class loads get lighter and all that is left to do is wait for college acceptances, prom, senior activities and graduation. Generally, most seniors believe second semester of their senior year is pointless because there is no new work to be done. However, if seniors could take internships geared toward their future careers during this second semester, then it would not feel like a waste of time. This way, seniors could apply themselves to the outside world through real-life experience, allowing them to prepare for what is ahead.
Senior internships are beneficial for students who want to expand their working opportunities and gain a better understanding of concepts they will further learn in college. Seniors would be able to experience the responsibilities that come with a real job and being a self-sustaining adult. High school is supposed to teach students skills that are necessary for entering the workforce, yet when most students graduate high school, they do not know where to begin. Through internships, seniors would be able to observe how real employees work, learn new skills, accomplish their own tasks, figure out their true interests about careers and so much more.
There are many high schools in the LA area that allow their seniors to participate in internships including Beverly Hills High School, Rolling Hills Preparatory and Sierra Canyon High School. The internships often start in April, after college acceptances have come out, and go until May, before graduation. There is a set number of hours each student is required to attend at their internship, and the seniors do not attend school during this time. For some schools, the internships may be required for graduation while at others, it is simply an option for seniors who feel it to be a beneficial experience. Many may assume that senior internships are pointless and only students who have already decided on a career path in college will profit. Despite these worries, these internships are not only advantageous to students who have chosen a major in college;these internships can teach all students about different aspects of the work force and give them insight into what they enjoy and might want to to pursue in the future. All in all, internships in general strengthen the skills of students and push them to do more with their lives.