"Senioritis" should not compromise students' work ethic
Senioritis season at Calabasas High School has officially commenced. According to Merri- am Webster senioritis is, "an ebbing of motivation and effort by school seniors." The seniors at Calabasas High caught the senioritis bug early into the first semester. Seniors at Calabasas have been actively developing traits such as coming to school tardy, allowing their grades to rapidly fall and cutting class. Since seniors have dedicated so much time and effort into college applications and the previous years of high school, they should continue to hold themselves accountable for their high school career.
Seniors in the beginning of the year are juggling to maintain their grade point average, social lives and college applications. The college application process has proven to be very tedious, and with most seniors closing out November by submitting early decision applications, some teens have simultaneously stopped attend- ing school. Submitting early decision guarantees that the individual gets an earlier notice of acceptance or rejection from a particular school, and when high school seniors know their college fate, they either feel encouraged or discouraged from applying themselves in high school class- rooms. Seniors should weigh in that although receiving an acceptance from a college takes some pressure away, they should remain conscious of their grades, participation and academic integrity.
Seniors should continue to take school as seriously as they did during the previous years. If students fall behind in school, they risk the possibility of having their college offers rescinded, financial aid reconsidered or academic probation. The work that a student puts in from freshman to junior year is far too vigorous and in- tense for them to give up at the last stretch. Of- ten times teachers of senior classes simplify their curriculum to make the last year of high school more endurable. Pop Culture English and Senior Project teacher Ms. Fregoso, for example, allows her students to choose any topic to research for the year in order to ensure that the students re- main motivated. Therefore, a student has no excuse for not flowing through their senior year with the same persistence and effort in order to earn the best grades possible.
Some students may find that the pressure of college applications leaves them no choice but to not focus on high school. When students are hyper focused on college applications, acceptances and rejections, high school assignments and deadlines often take a back seat. The deadline of a home- work assignment and the deadline of a college ap- plication are not equivalent since the homework assignment, in the eyes of the students, does noth- ing to add to their future. Despite the relevancy of this mindset, this is not true. The reality is that every choice a student makes up until their accep- tance and even after has weight on their future. All deadlines that a student encounters play a big- ger role whether the role is the difference between borderline grades or the difference between a 3.0 or a 2.8 GPA.
Seniors have completed an average of 12 years of school by the time their senior year is over. Senior year is the final stretch, but is not the end. College is ahead, and more importantly, life is on the horizon. Small deadlines and homework assignments build work ethic and responsibility that is necessary for life and college. Seniors should not lose their drive because life is filled with tiny deadlines that ultimately play into success.
Donate to Calabasas Courier Online
Your donation will support the student journalists of Calabasas High School. Your contribution will allow us to purchase equipment and cover our annual website hosting costs.
About the Contributors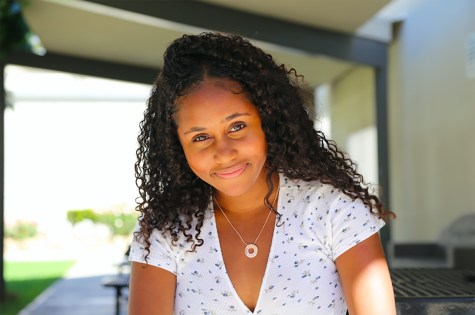 Payton Blanks, Staff Member
Hey guys, my name is Payton Blanks and I am a senior. I am one of your Staff Writers. I am so excited to be apart of the Calabasas Courier this year. Along...
Safia Ahmad, Staff Member
My name is Safia Ahmad and I am a senior. This is my first year on The Courier and I am so excited to be a part of the staff as a writer. In my free time...