Is academic support necessary?
After a year and a half of online school, regular schedules are back, bringing new challenges and changes. Students are irritated with the new academic support schedule this year. The current system is simply not working, and it is not beneficial for students.
The new block schedule this year contains two-hour periods, with support embedded into the last twenty minutes of each class. Calabasas High School now has to meet the current requirements for mandatory instructional hours, as the school was not previously meeting these requirements before. 
California recently administered a new law regarding schools' start times. The law, Senate Bill No. 328, has been put into effect for LVUSD this year and states that high schools cannot officially begin before 8:30am. There is a certain time students need to be in school for instructional minutes, and with the new school start time, a new schedule had to be made. According to the California Department of Education, the annual minute requirement for grades nine through twelve is 64,800 minutes for the school year.
In previous years, support was held before school and after zero period. Support, which was a half-hour long, provided great aid to students and allowed them to come to school early to talk with teachers, catch up on work or have personal time at school. Teachers often designated this time before school to have students make up assignments and tests, prompting support to be necessary. 
While the new schedule is understandable due to preparation for the current California rules, support this year is simply inconvenient and bothersome on the students' end. Since support is held at the end of class, students have already gone through over an hour-and-a-half of class time and are exhausted by the start of support. This diminishes the main goal of support, as students are likely too burnt out from class to effectively get independent work done. 
"I think it's a good idea to have support," said Samantha Kolinsky, junior at CHS. "But putting it at the end of class isn't the best idea. Students are pretty exhausted from the block period alone, so those twenty minutes end up turning into time most people waste." 
Moreover, the support period is not fully enforced since there is no bell to start it, and some teachers have taken advantage of the support period, using it as instructional class time. This is unfair to students who want to use the support period as a time to collect their thoughts, speak with teachers and work on their own. Support is mandatory for teachers to provide for students, and teachers taking advantage of that time to teach new lessons or assign classwork is a huge problem since they are not using the time appropriately.
Not only are students affected by this change, but some teachers also feel negatively about the new support and the effect it's had on CHS. Ms. Swanson, a biology and physiology teacher at CHS, believes that two-hour class periods are too long and that support is too short. Swanson has found that the new schedule is inconvenient for test makeups as twenty minutes in each class is hardly enough time to make up tests and larger assignments.
 What was once a useful support schedule is now impractical, and students are facing the inconveniences of a poorly thought-out school day. Support is still needed, but it would be more beneficial and effective if planned differently.
Donate to Calabasas Courier Online
Your donation will support the student journalists of Calabasas High School. Your contribution will allow us to purchase equipment and cover our annual website hosting costs.
About the Contributor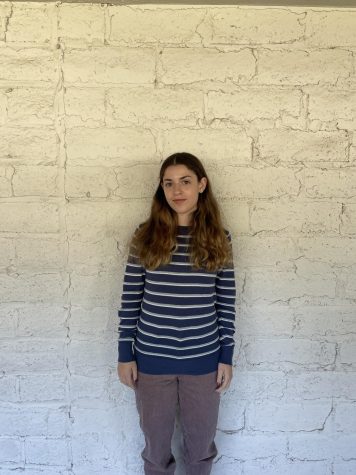 Sedona Kaye, Perspectives Editor
Hi! My name is Sedona Kaye, and I'm the Perspectives Editor this year. I learned so much as a staff writer last year and can't wait to learn more....