Bob Saget: Remembering the good and bad of his legacy
Bob Saget has been hailed as America's dad, a man who has raised a whole generation. Outside of his life on the screen, Saget was a stand-up comedian whose routines involved very lewd humor. Saget's dark, often raunchy humor is part of the memory he has left behind, along with his time on Full House and America's Funniest Home Videos. 
Saget played Danny Tanner in the beloved sitcom Full House, and was also the host of America's Funniest Home Videos for eight seasons. In his memoir Dirty Daddy: The Chronicles of a Family Man Turned Filthy Comedian, Saget recounts a story of inappropriately touching a doll that was often used in place of the Olsen twins during rehearsals for Full House. He also made jokes about pedophilia in his comedy routines. In the 2005 comedy documentary, The Artistocrats, Saget makes jokes about pedophilia, incest and sexual assault. The premise of The Aristocrats was for various comedians to each tell a version of the same joke. Saget was not alone in this. 
"I couldn't help it. The whole show for me was like a beautiful Jekyll and Hyde experience," wrote Saget in his memoir. "Being silly helped us survive a super-clean-cut show that at first mostly got panned but then in retrospect became part of family-television humor." 
In light of Saget's passing, many of the controversial jokes made about Saget in The Comedy Central Roast of Bob Saget have been brought to the public's attention. The Jokes made in The Comedy Central Roast of Bob Saget are worrisome and in poor taste. Joking about pedophilia is problematic on both Saget and his fellow comedians' part. 
Saget was never convicted of any sexual crimes or seriously accused of sexual misconduct, and there have been no legal accusations against him. Saget himself never admitted to any true sexual misconduct on the set on Full House. Jokes about Saget being a supposed pedophile by fellow comedians are just jokes. Nevertheless, there are still plenty of mixed feelings about Saget online. 
Many Americans still see Saget as an inspirational father figure, and still remember him for his role as Danny Tanner. There are also people who see Saget as problematic due to his history of joking about sexual misconduct. Following his death on Jan. 9, it is important to keep in mind both of these points of view. Some may be mourning his character as Danny Tanner and the image they had of Bob Saget more than they are mourning Saget himself. No one side of Saget should be dismissed. Saget represented a character with whom many people grew up with, that is part of his legacy. Another part of his legacy is his disturbing, problematic sense of humor. When it comes to celebrities as influential as Saget, we must remember the legacy they have left behind, both good and bad.
Donate to Calabasas Courier Online
Your donation will support the student journalists of Calabasas High School. Your contribution will allow us to purchase equipment and cover our annual website hosting costs.
About the Contributor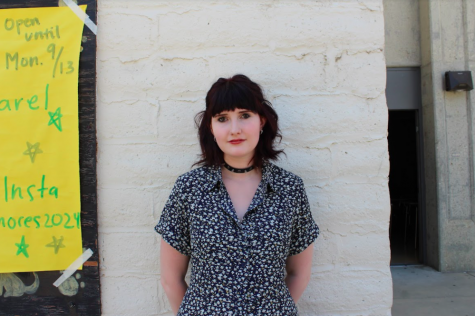 Chloe Smith, Staff Writer
My name is Chloe and I am in my senior year. I am from Tarzana but go to school here at CHS. I am very passionate about writing, LGBTQ activism, and mental...