Opinion: Community college is a more viable educational option
College is commonly referred to as the official institution of higher learning. However, keeping up with the demands of college can be challenging and quite unrealistic for many. With all the issues four-year universities may bring–from high tuition prices to location, community college is starting to appear as a more beneficial investment for a lot of people. 
Many believe the ideal education path includes going straight to a four-year college after high school because of how common that educational route is. After all, going to four-year institutions, especially Ivy League schools, is a validating accomplishment in the competitive world we live in today. However, it is also important to note that every student has their own goals, and achieving those goals look different for everyone. 
Community college is often seen as an inferior option, and a plaguing stigma surrounds the idea of community college. Many assume students are forced to go to community college due to inadequate grades and lack of potential. However, the opposing side is simply not informed about the reality of neither students' nor community colleges' various opportunities. Luckily, the idea of community college has started to grow in popularity and is recognized as a reasonable alternative.
"A long time ago, community college was looked down upon," said Nancy Yumkas, one of CHS's college and career advisors. "Now it's seen as a really smart move for a lot of students."
In California alone, a typical UC school can cost over $38,000 per year for state residents, and attending Cal State Los Angeles, for example, can cost over $32,000 per year. The cost of college has only increased over the years.
Even with financial aid, attending a four-year university can still have a significant impact on income; not everyone can afford to pay thousands of dollars per year for a standard college education, which is something that should be readily available and attainable. Such issues have encouraged community college as a  cheaper and more affordable form of higher education. 
Typically, students can attend community college for a general education and proceed to transfer to a four-year university. As a result, students have the opportunity to save their money for half of college by attending a community college.
"The main benefit of community college is to allow individuals to develop, grow and still have the opportunity to gain a low-cost education," said Sophia Mesner, a former CHS student who currently attends Pierce College.
In addition to money-saving, community college also allows students to take advantage of the flexibility such schools provide. Time commitments are generally not as extreme in community college. Ideal for both traditional and nontraditional students, community college provides flexible schedules for those who need to work or attend school part-time for any other reason such as family obligations.
"There is a lot of freedom in scheduling that the average student hasn't had for twelve, thirteen years," said Robin Lutsky, another college and career counselor at CHS.
High school students looking to attend community college also have more leeway in their academic accomplishments. Community colleges do not typically care about what is done in high school, as long as students are prepared to take their college education seriously after high school. Community college is a great way to test the waters before committing to a standard university as well.
"Sometimes, students aren't ready to go away to a four-year college," said Yumkas. "Community college serves as a bridge to allow students to have the time to mature and really be able to focus on their academics."
Before making a decision about college, it is important to look at all the options. Regular universities provide various opportunities, and there is no denying the value of a traditional college experience. However, attending community college is financially smart and provides a more personalized education, proving to be a strong contender for those seeking the benefits of  higher education without having to pay the cost.
Donate to Calabasas Courier Online
Your donation will support the student journalists of Calabasas High School. Your contribution will allow us to purchase equipment and cover our annual website hosting costs.
About the Contributors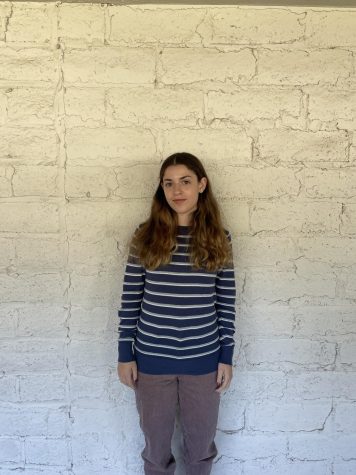 Sedona Kaye, Perspectives Editor
Hi! My name is Sedona Kaye, and I'm the Perspectives Editor this year. I learned so much as a staff writer last year and can't wait to learn more....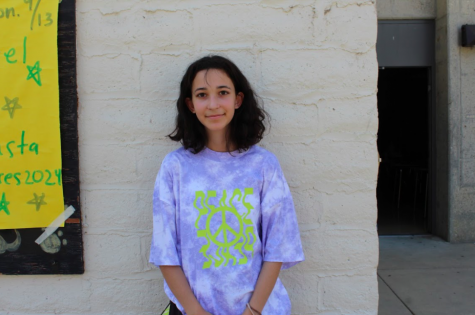 Ella Chamie, Staff Writer
My name is Ella Chamie. I'm interested in graphic design and creative writing. I'm in 10th grade and I have expressed interest in graphic design for...