Opinion: Everyone should work in a restaurant once in their life
Out of the numerous jobs the world has to offer, working in the restaurant industry proves to be the most crucial, as it is a fulfilling job that yields valuable life experience. Although customers play a huge role in the success of a restaurant, restaurants are not just for those who dine-in or take-out. By working in a restaurant, workers get a behind-the-scenes look at the hard work that goes into both preparing food and running a business, while learning necessary life skills.
Many find themselves in the position where they need to work a minimum wage job. Working to make ends meet can always be a challenge, but one benefit of working in a restaurant is tipping. Tips are an incredibly important aspect of working in a restaurant, as it not only shows customers' satisfaction, but oftentimes makes up a huge portion of a worker's income. After working in the restaurant business, people realize how important and necessary it is to tip. Working in a restaurant also allows for sympathy and understanding of both coworkers and anyone working a minimum-wage job. Getting hands-on experience allows for a true understanding of the challenges both in the restaurant and in the lives of fellow coworkers.
Madison Weissler, a CHS junior who works at Stonefire Grill, acknowledges the importance of tipping.
"It gives me added motivation to work hard at my job," said Weissler. "I can see when my great customer service pays off and I'm rewarded for it, which is gratifying."
Working in a restaurant does not just have financial benefits; one of the many skills learned is effectively and professionally working with others. Restaurants would not be able to run smoothly without teamwork, since every position impacts each other and staff are expected to be reliable and work seamlessly with one another. Since every customer is different, over time workers develop the social skills needed to effectively interact with both coworkers and customers. 
Rachel White, manager at Rib Ranch BBQ, believes that working in a restaurant teaches the key importance of patience and forming relationships when communicating with others.
"I think I've really learned patience…and being able to try to make people happy when they're having a bad day," said White. "You meet so many different faces, and those people become friends over the years. They become more than just a customer."
Building those relationships with others tends to boost confidence, another perk of working in a restaurant, since staff are constantly learning to interact with all kinds of people. Speaking publicly to customers, either by recommending menu items or simply making small talk, can allow anyone's confidence to thrive. Communicating well with fellow employees as well as customers guarantees trustworthiness and an overall positive environment for both parties.
Weissler agrees that a restaurant is one of the best places to work in and believes that it can prepare anyone for the future.
"Compared to other jobs, I've found that working in a restaurant gives you a wider variety of skills," said Weissler. "The restaurant I work at constantly puts me in different roles, so there is always something new to learn."
Moreover, multitasking and time management is another group of skills practiced in a restaurant environment. Staff must handle multiple tasks at once, and this prompts one to improve time management skills. Staff are expected to professionally deal with mistakes and conflict, especially in a fast-paced environment subject to brand-new experiences everyday.
"There are so many moving pieces when it comes to the restaurant, there's not just one piece that's working really hard," said White. "It's a combination of everybody doing a hundred different things at once and it takes a really quick, fast ability to assess that. You have to be six steps ahead."
Many start out working in restaurants and reap the benefits of the life lessons learned during that time when they move over to different jobs. Not only do new skills develop, but all the skills learned can be applied to other jobs as well, proving the vast benefits of working in a restaurant and why everyone should try it out at least once.
Donate to Calabasas Courier Online
Your donation will support the student journalists of Calabasas High School. Your contribution will allow us to purchase equipment and cover our annual website hosting costs.
About the Contributor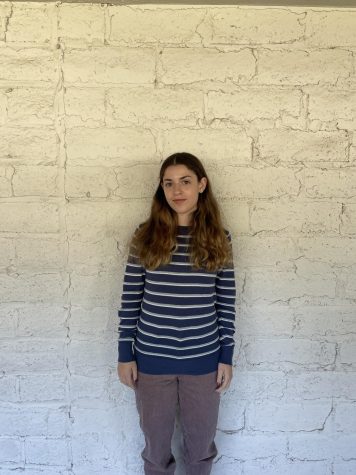 Sedona Kaye, Perspectives Editor
Hi! My name is Sedona Kaye, and I'm the Perspectives Editor this year. I learned so much as a staff writer last year and can't wait to learn more....